ESPN LA photos added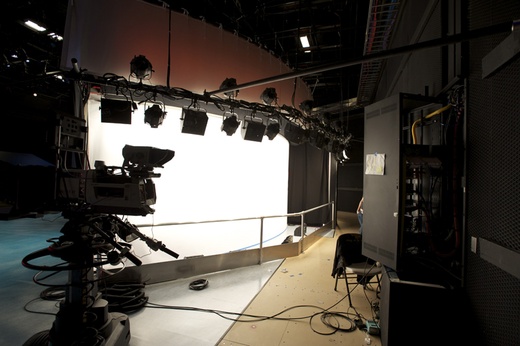 We've added some photographs from the ESPN Los Angeles set, including the unique one seen above.
These photos were contributed by the set's fabricator, Lexington Design+Fabrication, and we're glad they included this behind-the-set view. We're so used to seeing the front side of sets but the backs are often just as interesting as they provide a glimpse at just how some of the eye-catching effects are achieved, in this case by designer Jack Morton/PDG.
That's not to say the front of the ESPN L.A. isn't either and we have several photographs of studio and set that do a great job of showcasing this colorful set that's designed to blend with the main ESPN SportsCenter set in Bristol, Conn.