CNN International debuts new London set to match Atlanta refresh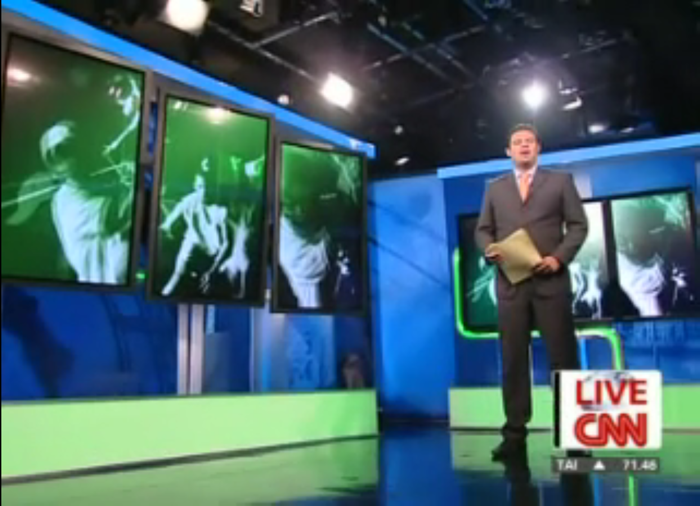 Courtesy of CNNFan.org and CNN Observations, CNN International today debuted its new London set. The set, similar to the Atlanta refresh, uses the new blue, silver and green colors and features many plasmas and color changing areas.
Overall, this version of the set is more lighter and fresher looking than the Atlanta version. Unlike the Atlanta version, the London set appears to be new, instead of a refresh.
Also, so far no secondary rear projection screen has been seen on the London set, instead, there are three plasmas on the left.
It is too early to tell who designed this set given the fact that the design does not exactly match the CNN International Atlanta set. There are also some signs that it may be at least somewhat based on the original bones of the set.