'Today' debuts new graphics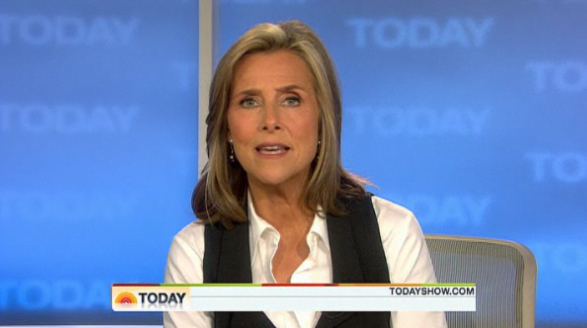 NBC's "Today Show" has a new graphical look that has ties to the earlier MSNBC redesign but also has some strange design choices.
The new, cleaner look, gets rid of the sharp "ribbons" and somewhat choppy animation of the old package in exchange for white boxes accented with color, similar to the look at MSNBC.
More images, a video clip and commentary after the jump.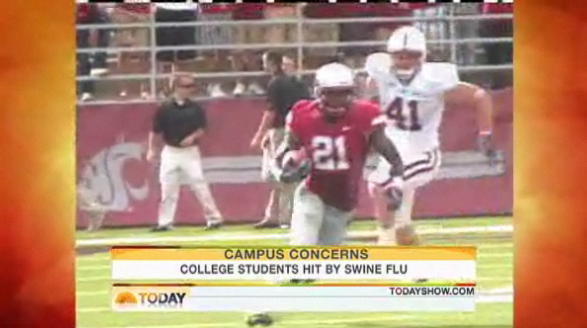 One interesting choice is the introduction of a lime green color as an accent. While previous "Today" graphics did use a teal green shade in lower thirds, the show has stuck to bold golds and reds for the past few years. That said, the green does add a pop of color that isn't found in other morning show graphics.
Like the MSNBC look, the new graphics have a floating box that runs across the bottom of the screen, allowing stations to use it as a ticker. This box's size seems a bit too large and its white hue makes it stand out a bit too much for something that should be a bit more subtle.
However, this creates a strange look that almost seems to be a mistake when a lower third is shown, as seen in the image above. The stacking approach looks a bit odd and the two elements don't seem integrated with each other.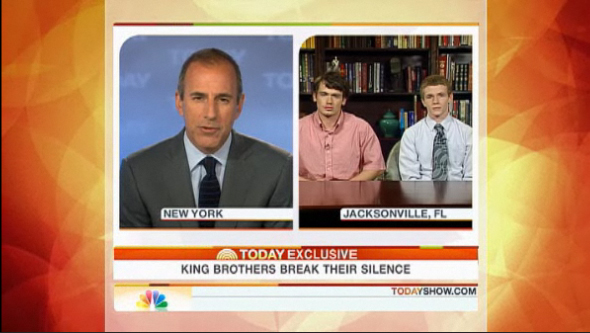 Another interesting design choice is the use of curved corners in the double box graphics, as shown above. The package's dominant theme is straight edges and the use of curves does create a bit of inconsistency.
The new show open, at least for the fourth hour of "Today," as shown below, has a fun take on the NBC logo, with the peacock features fluttering in to form the complete icon.
"Today" is also sporting a slightly simplified logo that's a new interpretation of the longtime rising sun arches. The new logo has eliminates the white lines between each ray of sun, giving it a more geometric look. The cleaner design works well with the new white backgrounds seen on the show itself, but on the show's Web site the logo seems a bit lost among the show's Web site's bright orange header that was tweaked to match the TV graphics.