TVWeek launches 'NewsPro' magazine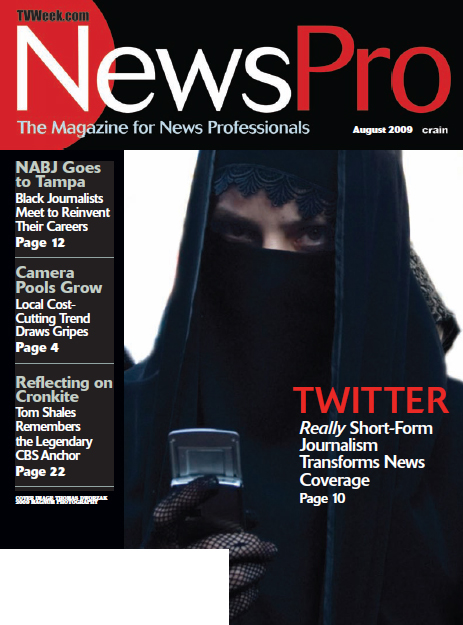 As announced earlier, TV Week published its first edition of NewsPro as a standalone product this August. The new publication is designed as a resource for those who work in the television news industry.
In many ways the magazine seems to be aiming to fill the hole left by Communicator, the magazine formerly published by RTNDA, that folded earlier this summer.
For its debut issue, the magazine includes articles on Twitter, local news sharing, Walter Cronkite and other topics. The publication does not, however, seem to include regular columns on producing and anchoring as Communicator did.
As a reminder of the dismal economy, it's interesting to note that the magazine is all but lacking commercial advertisements — instead its pages mainly include ads for nonprofits and congratulatory messages. None of the graphics, music or set design companies that advertised in Communicator grace this new publication's pages.
View the full PDF version of the magazine here.