MSNBC debuts dayside changes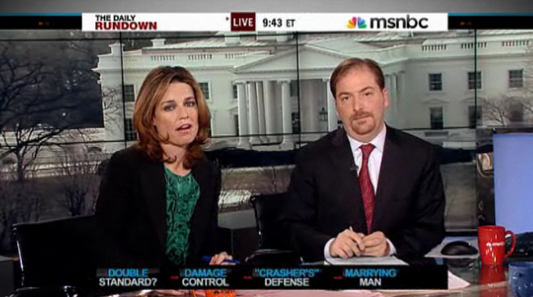 MSNBC debuted its dayside changes today with the premiere of 'The Daily Rundown' and 'The Dylan Ratigan Show.'
The debut brought some major changes to how MSNBC displays information to viewers. Continue reading for more caps.
The new graphics removed the bottom ticker and stock market box, now tabs exist along the bottom. The tabs cover the run down of the show and mention hot topics too be hit upon by the show. This approach has been used before on various shows, so we'll see if it finally sticks…
It's also interesting how many graphics the two shows share.
'The Daily Rundown'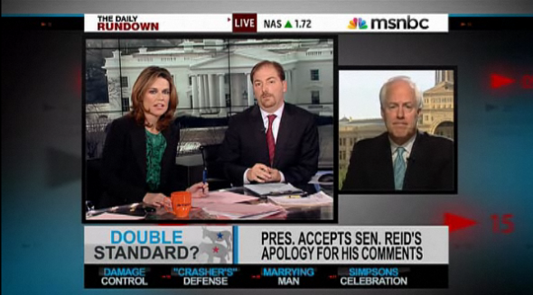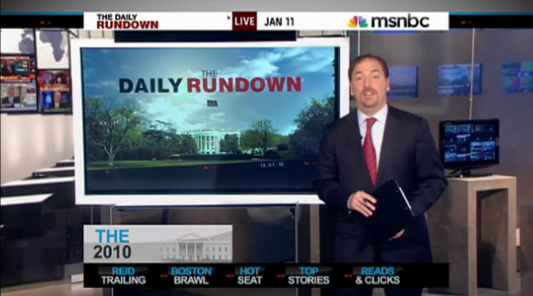 'The Dylan Ratigan Show'