CNN.com adds 360-degree Haiti feature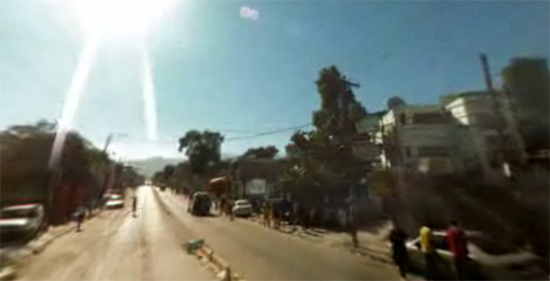 CNN.com has added a 360-degree view of Haiti. The unique part of this view is that it was taken from a vehicle driving down a street and users can pause or even pan around while the clip is still moving.
It's an interesting application that's does do a good job of "placing" the user at the scene of the news, but could benefit from a bit more information. One possible improvement would be "hot spots" where users can click or hover over to get more details. For example, perhaps a location where a rescue took place.