Olympics designer posts images, video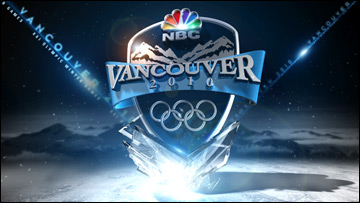 Lead Designer David Barton has posted samples of the 2010 Winter Olympics graphics package he and his team developed for NBC's coverage.
More commentary and a link to the site after the jump.
The package, which uses a combination of snow, ice and mountainscape elements as its base, also includes triangular and diamond-shaped elements that creates a interesting design component. The package's snow and ice are particularly well-rendered; one can almost feel the sharp chill from the shiny, tinted cubes that include impressive attention to detail to imperfections and reflections found in ice. The snow effects found throughout the package also create a soft yet high-energy feel.
Other members of the design team:
Mark Levy (Creative Director)
John Schleef (Art Director)
David Barton (Senior, Lead Designer)
Matt Celli (Producer, Graphic Playback)
Craig Wilkie (Chyron Duet Pre-pack Build and Integration)
Ian Bonilla (Designer)
Borys Jarymovych (Designer)
Victor Ruano (Designer)
Jon Berry (Designer)
Cathy Krebs (Designer)
Dana Stephenson (Designer)
To see the full collection of videos and stills, click here.