L.A. 'NewsCentral' logos get blow torch treatment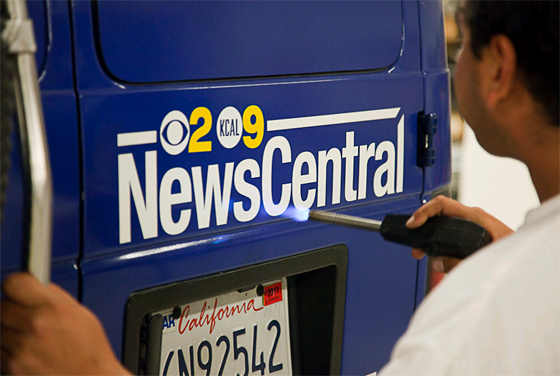 Photographs of live trucks used by duopoly KCBS-TV and KCAL-TV in Los Angeles getting their "NewsCentral" graphics blow-torched off have surfaced on Flickr.
The stations began producing news under the joint branding scheme in July 2009 but the name was dropped in December, after less than five months on the air. Previously, the name "NewsCentral" was used by Sinclair Broadcasting's centralized newscast operations. The name is new being used by WGXA-TV in Georgia for its two stations, both of which use the same digital channel number.
Photo courtesy of "befrank" via Flickr.