Open source WordPress powering CBSNewYork.com
In a major coup for open source software lovers, the newly-launched CBSNewYork.com is powered by popular blogging and content management platform WordPress.
The first hint of a WordPress backbone was the "W" icon that appears in Google Chrome, as shown below.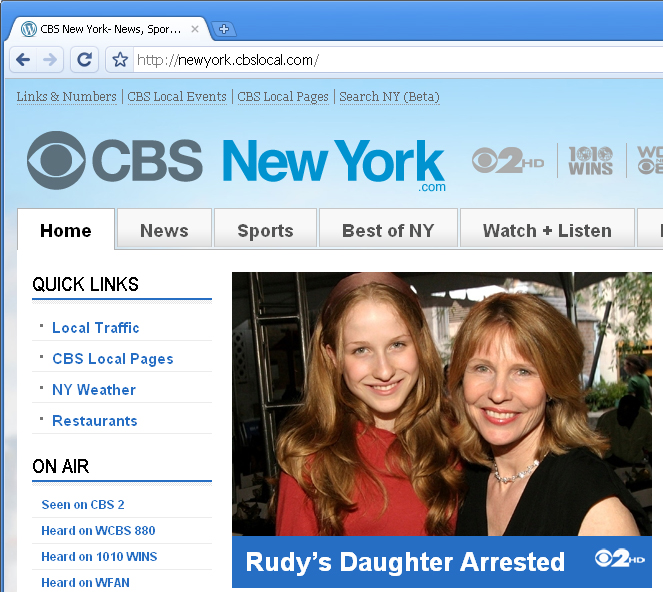 A quick look at the source code of the page also has numerous references to the domains "wordpress.com" and "wp.com," including some paths, such as "http://s1.wp.com/wp-content/themes/vip/cbs-local/style.css?m=1280778462g," indicates the WordPress VIP service is in use. WordPress VIP is a premium service that allows for expandable, large-scale hosting of WordPress installations and elements such as images and templates.
Another hint is the presence of a login page at http://newyork.cbslocal.com/wp-login.php (which actually redirects to a page under the "wordpress.com" domain.
Confirmation of the use of WordPress and WordPress VIP can be found in a "powered by" link at the bottom of every page.
The use of WordPress in this case is significant because it represents one of the highest profile installations of the free, open source software. Long a favorite with smaller scale Web sites and blogs, the software was originally developed for bloggers but has expanded its capabilities to include full-scale Web site content management.
Sites such as CNN.com and the Wall Street Journal do make use of WordPress for certain portions of the site, but the use of WordPress in the nation's number-one market to power an entire site is a significantly different application.
By the way, WordPress also powers the NewcastStudio blog.