D.C. edition of 'Nightly' makes use of revamped set

Last night's edition of "NBC Nightly News" was broadcast from a slightly tweaked "Meet the Press" studio in NBC's Washington, D.C. bureau.
More photos and commentary after the jump.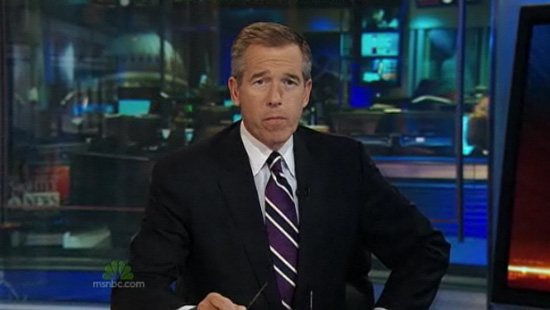 "Nightly" is using one of the set's large rear projection screens to project an image of the D.C. newsroom.
To the right of the newsroom image is the studio's large, mobile flat screen monitor placed in front of some panels covering the set's bookcases that was used to display both stock quotes and as an OTS element, as shown below.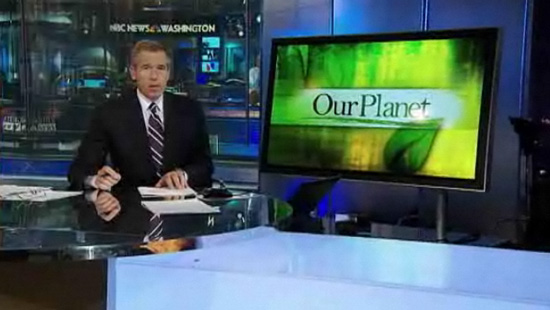 This monitor seems to be a bit randomly placed — and its slight tilt adds to that mishapped appearance.
In addition the broadcast also made use of the set's cube walls and backgrounds to depict Washington, D.C. landmarks as well as a faux newsroom background.
This setup allows for better guest interaction shots, as shown here with correspondent Chuck Todd.