S.C. anchor interacts with social media while on air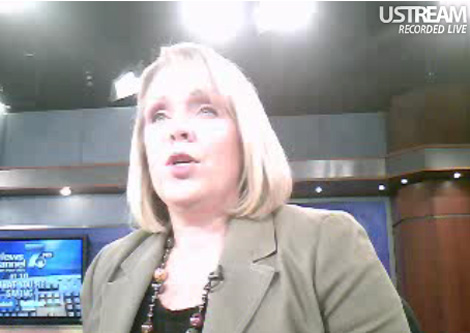 While it's certainly not unusual for television news anchors and reporters to make use of social media, WSPA-TV anchor Amy Wood has taken it a step farther — she interacts while on the air.
Lost Remote reports that, in addition to running her own TelePrompTer, the Spartansville, S.C. anchor also keeps an eye on Twitter and Facebook streams and often incorporates them into the newscast on the fly.
Viewers can also log on to a live Web stream directly from her laptop, giving an up close and personal opportunity to interact in real-time.