Networks mark 9/11 anniversary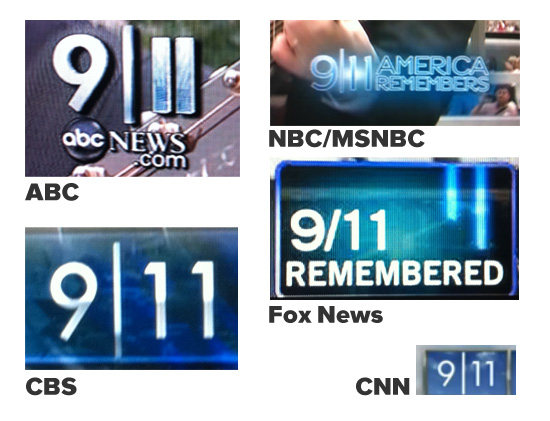 All major broadcast and cable networks have been marking the 10th anniversary of the 9/11 terrorist attacks with extensive coverage.
As with other major news events, the networks each created a unique logo and graphical package for their coverage — and the theme of honoring the victims, giving hope and elegance were found in all of them.
As seen above, all the networks have emphasized the numbers "9" and "11" in typography as the centerpiece of the visual look of the coverage. It's interesting that all of the major networks except Fox News also replaced the slash in the date with the vertical pipe (|) character.
Overall, the graphical look and feel of the coverage has centered around clouds and bursts of light — symbolic of hope and the future. Many of the graphics packages were kept simple and elegant.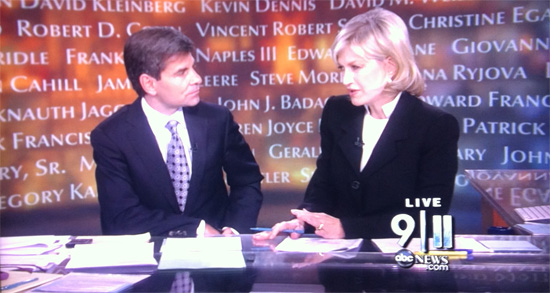 ABC News is originating its coverage for the "World News" studio rather than outdoors at Ground Zero. Though this doesn't place its anchors directly on the scene, the studio's large rear projection screen is being used to show an animated background of victims' names presented in a gentle arc.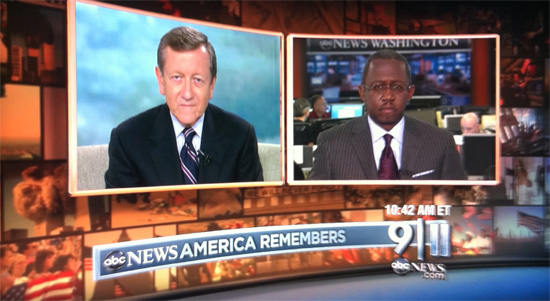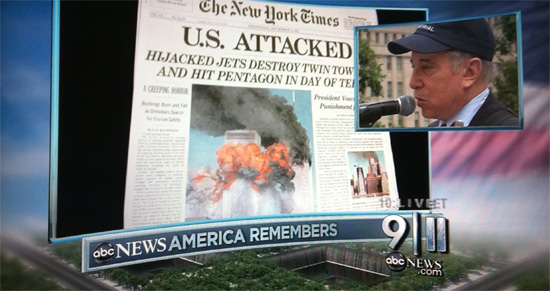 That arc theme continues in the network's graphics, which also include bowed elements in its full screen graphics.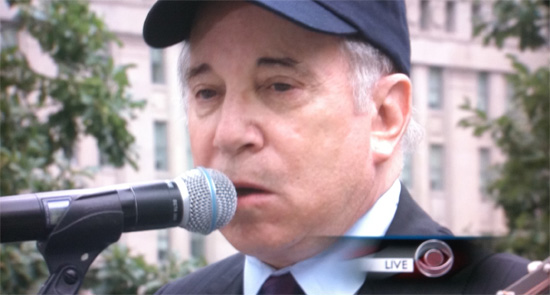 CBS's graphical approach was perhaps the most simple — with much of its coverage including just the CBS eye, a live bug and subtle graphical background in the lower right corner of the screen.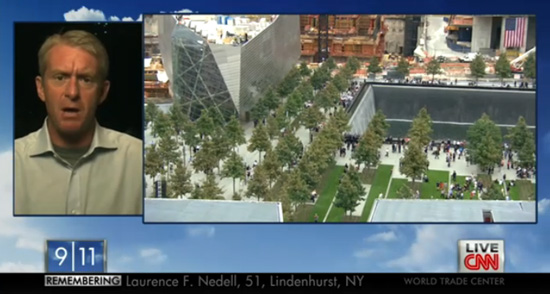 CNN scrolled the names of the victims in its ticker.

Fox also displayed victims' names in its ticker.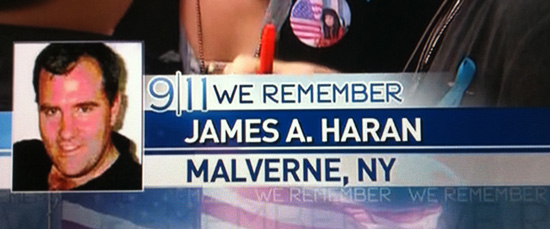 WNBC-TV, NBC's flagship station in New York City, also used lower third graphics to show the names, ages, location and, when available, photos of each victim as they were read aloud at the Ground Zero ceremony.