Startup unveils social media prompter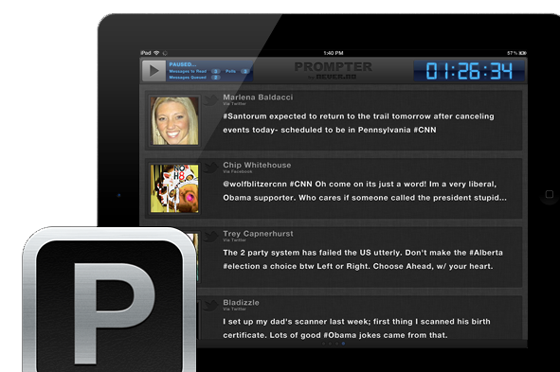 Startup never.no debuted a new component to its Interactivity Suite line of products at this year's NAB Show: A social media prompter Web app.
The new offering is built upon the framework of another app, but has been redesigned specifically for presenters.
Using the app, producers can aggregate, filter and edit social media and interactive content behind the scenes.
When a particular post is selected to be read on air, it appears in easy-to-read type and can also be simultaneously inserted on screen to create a cohesive, realtime experience for viewers. The app can also give talent the power to select posts to show on air without intervention from the control room.
The system also ties into polling systems, which can be tracked by talent in real time and integrated into on air graphics systems as well.
The never.no app is designed to run on iPads connected to the company's servers and doesn't require additional downloads, software or hardware.