'30 Rock' spoofs NBC News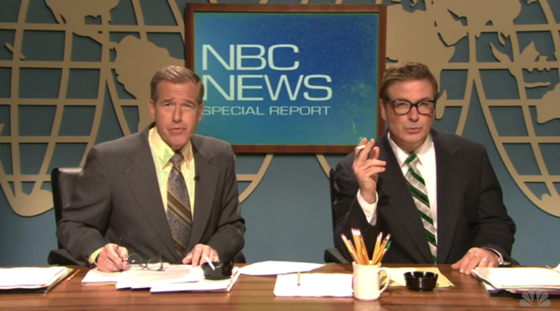 Here's a little fun for your Friday: Last night NBC's "30 Rock" aired two live episodes, one edition for the east coast and another for the west.
Both episodes featured a short segment with a spoof of NBC's "Huntley-Brinkley Report, complete with a faux vintage version of the world-map backed set and rendering of the NBC News graphics of the time.
For the west coast feed, NBC anchor Brian Williams even made an appearance along with Alec Baldwin.