ABC O&Os rolling out alarm clock apps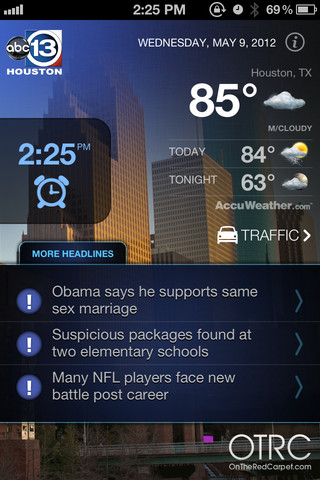 File this in the "why didn't I think of that?" category: ABC O&O stations are rolling out alarm clock iPhone apps.
KTRK-TV, ABC's station in Houston is the first to roll out the app.
The app offers users the choice of using their own music or traditional sounds as well as recorded messages from the station's talent or even the station's breaking news theme music (the idea of being woken up by a local news anchor is a bit odd to us).
For a more traditional experience, the station even recorded a local farmer's rooster for one of the sound effect options.
Upon waking up, users can instantly access the latest news, weather and traffic from the station. Talk about a great way to ensure viewers are immersed in your brand, quite literally, from the time they wake up.
The app is packed with standard features of alarm clocks, including snooze, alarm schedules based on day of week and notification if the app is not running properly.
Having these features is key to ensuring the app is useful and more than just a promotional tool for the station. That said, it does have the same limitation of other third-party alarm clock apps — it must be running in the background to work properly.