Boston station creates 'Evening News' set in newsroom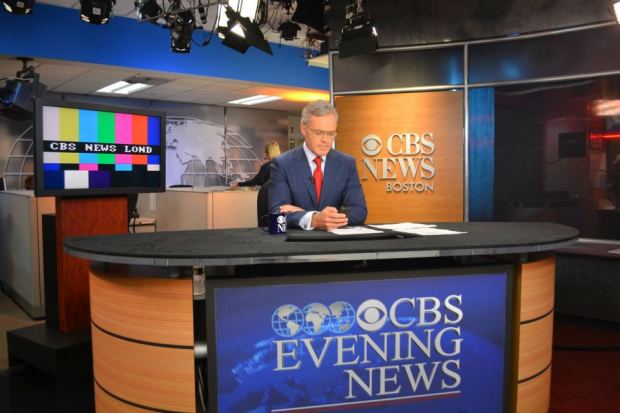 "CBS Evening News" anchor Scott Pelley was in Boston Monday to take part in a business panel discussion and, because of that, also anchored that evening's broadcast from WBZ-TV's newsroom.
WBZ-TV and the Evening News crew have been planning the broadcast for months and decked out the station's newsroom with a set that shares a look and feel with the broadcast's regular studio in New York.
A small ancor desk was placed in the center of the newsroom, backed by a world map. Crews also added a side wall with "CBS News Boston" emblazoned on it, as well as a some transparent paneling. A flat screen monitor was also brought in so Pelley to use to pitch to field reporters.
The station also posted a photo gallery of the setup.