Changes under way at NBC News Washington Bureau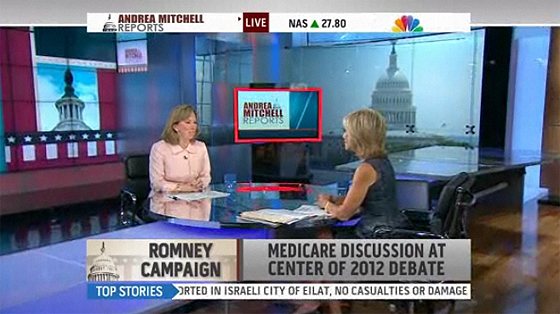 The set of "Meet the Press" is getting more work as all of MSNBC's Washington based programming is now originating from it.
The set has been heavily updated for the use, hiding bookcases and adding some new structural elements, including the MSNBC logo. The monitor cart from the other studio has also been moved to this studio.
This leaves the question, what's going on in the other studio?
UPDATE: MSNBC has told us their is some "facility construction" underway in the space, which affects daytime shows and a new set is not planned.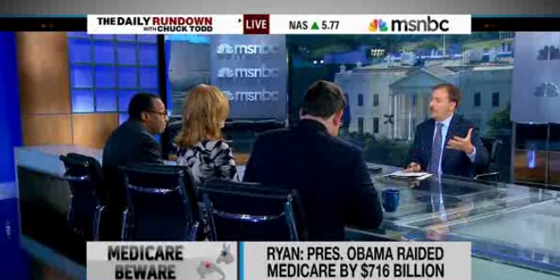 MSNBC's main home in Washington debuted in 2009 with only one section of it ever receiving daily use.
This changes appears to be a lasting one, and not simply for a "couple of days."
h/t to Ryan on Twitter for heads up