Current to devote much of screen to tweets during conventions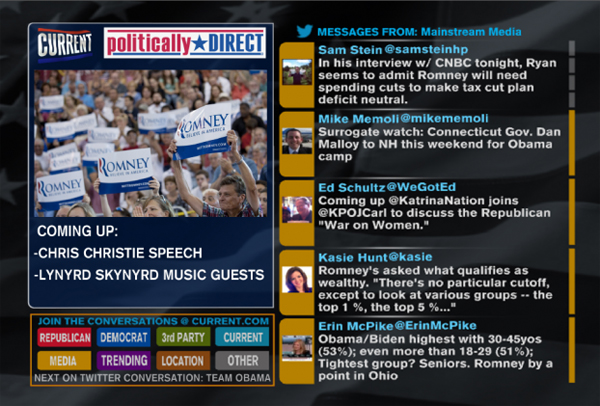 Current TV is planning to dedicate much of its screen real estate to a live Twitter stream during its coverage of the Democratic and Republic conventions.
As shown in the image above, the TV feed will include color coded streams representing tweets from various categories of Twitter users as well as trending topics.
The video from the convention will take up about a quarter of the screen.
In addition, the cable channel's website, Current.com, will feature a "heat map" of tweets, as promoted in this video clip:
H/T Lost Remote and TV Newser.