Fox Sports creates a stadium of its own in new main set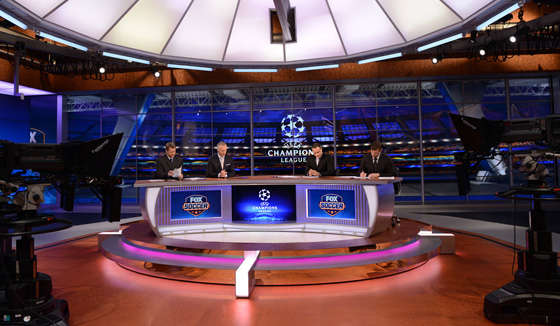 Over the weekend, Fox Sports rolled out its new studio in Los Angeles.
Studio 2A, home to shows like "NFL on Fox" and "MLB on Fox," features sweeping views of a virtual stadium from a window made of 110 monitors. The new set was designed by Clickspring Design and fabricated by blackwalnut.
The set features an interview area, demonstration field, stand up walls and two editorial positions.
Included in the standup area are three 103″ monitors, reaching over 8′ tall!
One of the most interesting features of the environment are the movable monitor panels, which hang from a circular track. These 2×4 monitor arrays can then be moved into multiple configurations, creating dynamic backgrounds around homebase.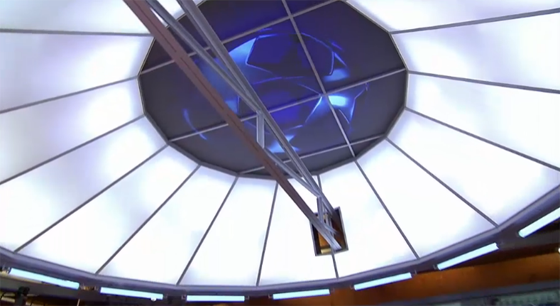 Above homebase is the "sky dome," which uses backlit panels to change to any color. In the center of the dome are multiple monitors, allowing branding in the sky.
The new logo of Fox Sports is also featured throughout the environment.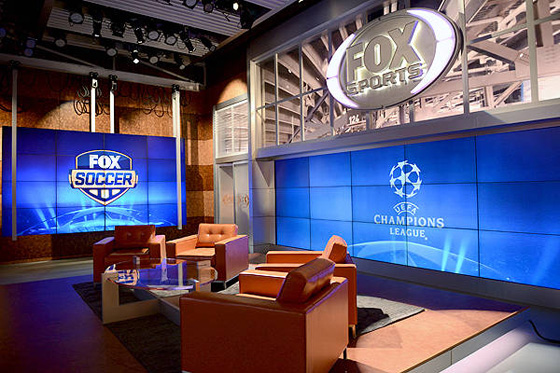 Video tour: