CBSNews.com redesigns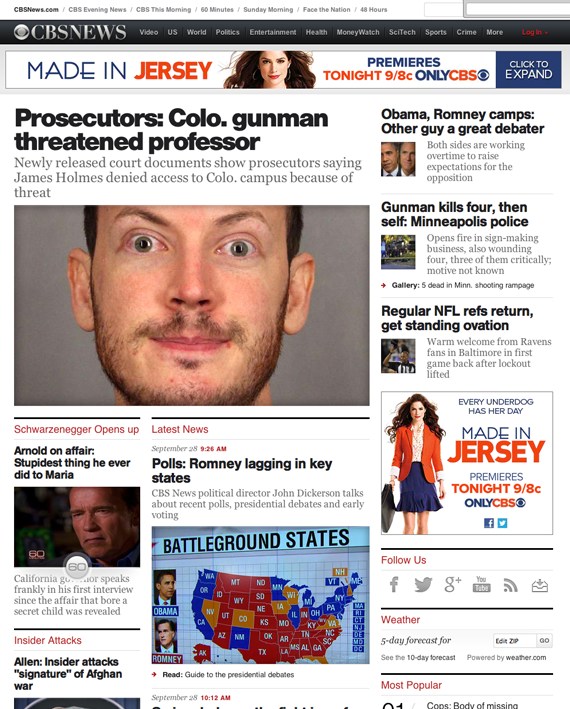 CBS News has redesigned much of its website, including the homepage and inside story pages.
The new design includes a much smaller dark header that combines the CBS News logo with the basic site navigation. stories are not presented in a bold sans serif font and sections are separated with horizontal rules rather than boxes.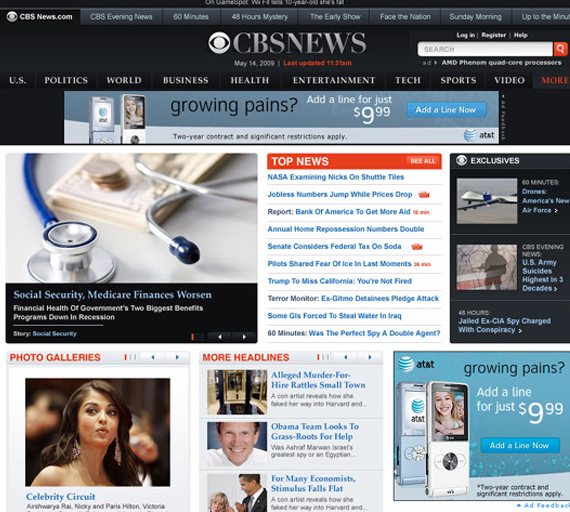 The new site also uses a toned down color scheme, restricting text to either black, gray or red.
Individual story pages include a larger text size.
It's interesting to note that the individual show microsites – for "CBS This Morning," "CBS Evening News," "60 Minutes" and the like did not receive a redesign and still maintain their individual branded looks.
The new design of CBS News, while simple and clean, feels a bit dated. While the large text is a boost to readability, it sometimes seems bit too light and could also benefit from better line spacing. The homepage of the site is, like most news sites, a bit cluttered and the lack of boxes makes it difficult to determine what parts of the page are what.