Columbus station debuts new look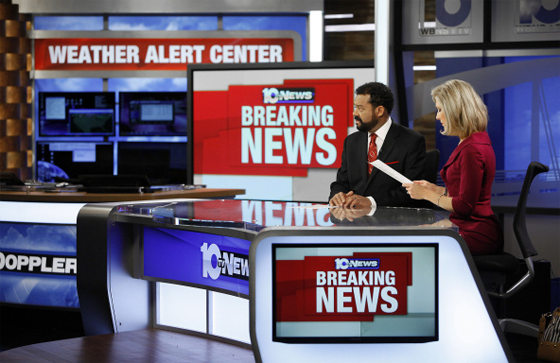 WBNS-TV, the Dispatch owned CBS affiliate in Columbus, debuted a new set from FX Design Group Monday.
The new set, which is similar to the one at fellow CBS affiliate WCCO-TV that debuted last week.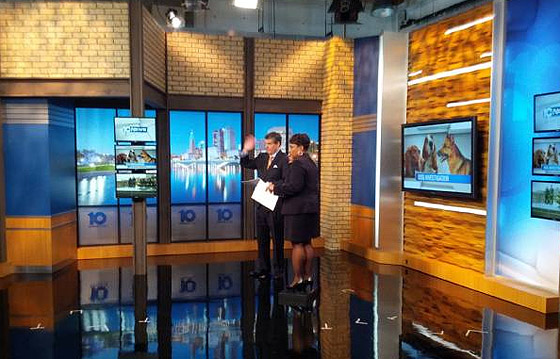 This version of the set does a better job of being more consistent with its design elements, opting for a color in the textured walls that complements the blue tones found it the printer graphics much better than at WCCO-TV.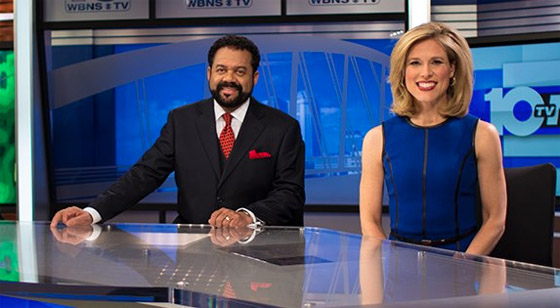 The set also makes used of the layered backgrounds camera left and camera right also found in WCCO-TV. An additional area far right uses a more lofty feel, including faux metal and a skyline visible through faux windows.
Meanwhile, the weather center found on the other side of the studio, uses monitors and the curved copper wall.
Pictures courtesy: WBNS-TV and Adam Cairns/Columbus Dispatch