Devlin returns to Phoenix and 3TV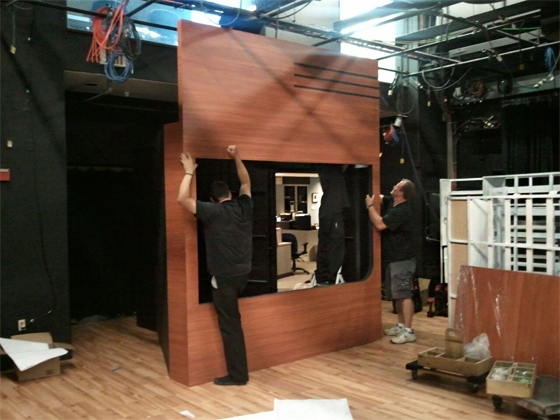 Shortly after updating KTVK-TV's Jack Morton PDG group set, Devlin Design Group is back in Arizona.
This time, DDG is hard at work installing a set addition at the station. The new area will feature an RP screen and be used in addition to the existing set.
DDG blogs, "The truck arrived in Phoenix this morning and the crew has unloaded the set pieces into the KTVK-TV studio! The walls are being placed and then the rest of the set elements will be installed."