Dayton Fox launches new set with unique treatment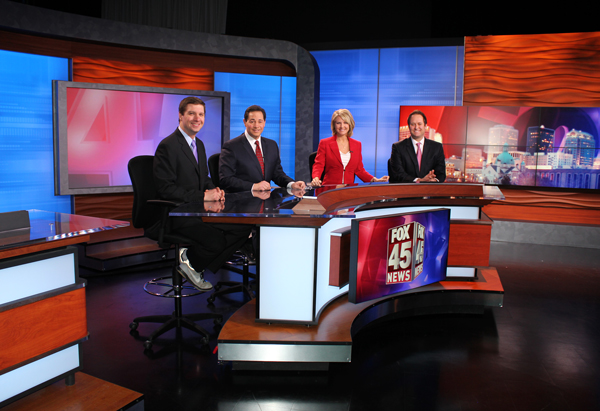 Sinclair owned WKEF-TV in Dayton debuted a new set this week from Devlin Design Group.
"WKEF launched their new HD news set last night to great reviews. According to News Director, Wes Finley, their debut went off very well," said DDG on its blog.
The set contains two scenic walls with graphics on acrylic that are lit from behind. Using color-changing LED's, the walls have a very unique effect on air.
"The set is fresh and modern with a nice mix of polished acrylics, refined cherry woods and a touch of brushed metallic thrown in."
A 2×4 video wall is present in the set and a 1×4 strip of monitors is in the weather center.
You can read more on the Devlin Design Group blog about the installation.