San Diego ABC debuts sleek backlit set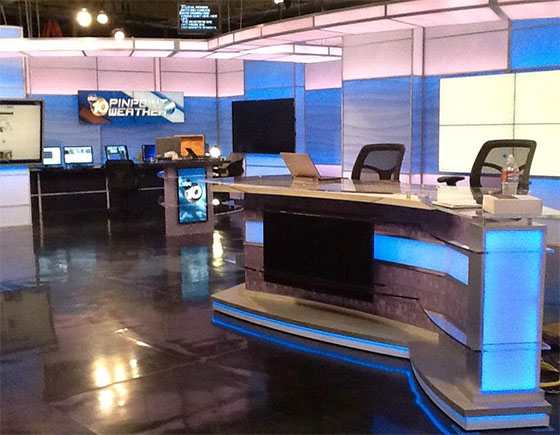 Part of the Scripps family, KGTV-TV went with a modern backlit look for its new set, debuting today.
The set was designed by Pittsburgh based Park Place Studio.
The set features a 4×2 monitor array camera center with large backlit walls. Touches of texture are located throughout the set, including a wavy pattern on the backlit walls and title pattern on the main anchor desk.
A large 3×3 video wall is located camera right with a working weather center camera left. The weather center includes a small pod with five monitors for a variety of presentation options.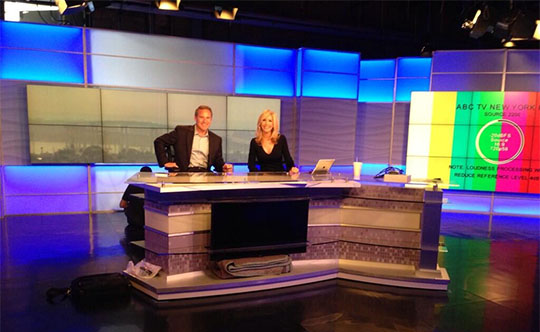 The set includes a backlit header element that adds depth, we'll just have to see if they actually show it on air.
Overall, the set is a modern upgrade for KGTV-TV and a new look for Park Place Studio.