Chattanooga NBC debuts new set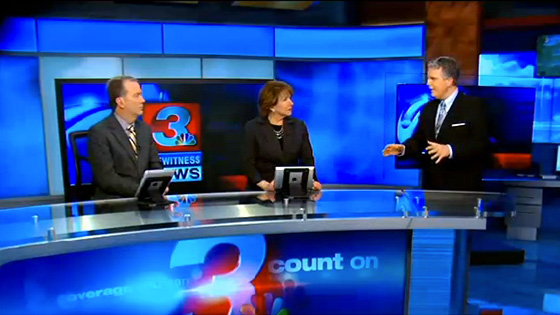 WRCB-TV, NBC 3 Chattanooga, debuted a new set from Broadcast Design International recently. JDM Construction worked locally with BDI on the project.
Also on NewscastStudio
"This set completely replaces a 1998 set that we have renovated multiple times," said WRCB-TV President & General Manager Tom Tolar.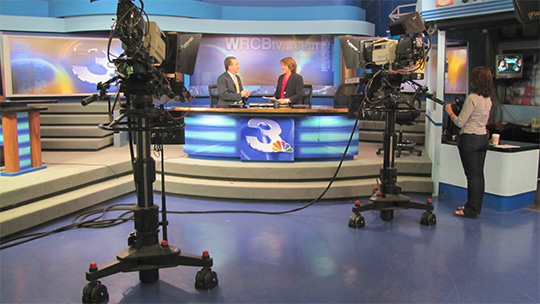 "The new set contains more technology and can be used for multiple types of local programming; viewers will benefit the most."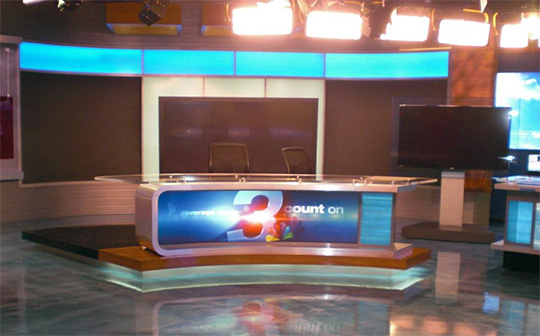 The new set includes a curved anchor desk with station branding and a large monitor camera center. Backlit graphic elements and LED paneling complete home base.
"With input from the WRCB team and Channel 3 viewers, we created a set that is uniquely Chattanooga and represents who we are as a news team," said WRCB-TV News Director Derrall Stalvey. "This set will offer us more versatility than before. It is contemporary classic."
The set makes uses of brushed metal, wood and graphical finishes. To the left of the anchor desk is a stand up position.
To the right is a weather center and chromakey wall.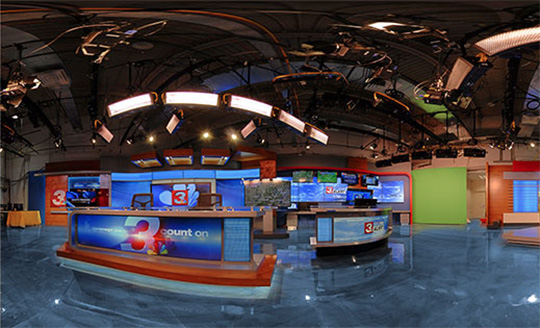 Directly across from the anchor desk is an interview/soft set that includes a large modular couch with a scenic view of Chattanooga. Graphic panels and hints of wood complete the anchor area.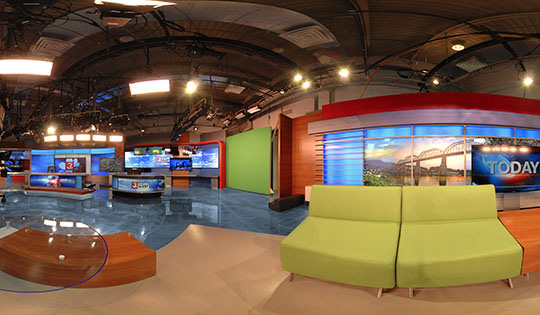 The station has posted multiple virtual reality tours of the set, including one of the anchor area and interview set. The stations former set was donated to a local high school for continued use as a teaching tool.