CCTV may finally being moving to new HQ building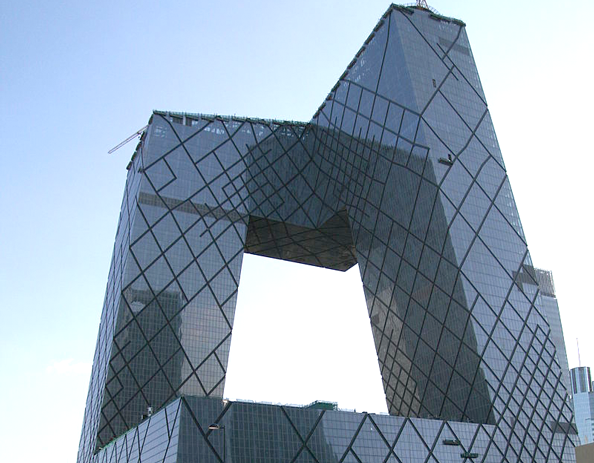 CCTV may finally be moving into its headquarters — years after it was originally scheduled to — reports the Wall Street Journal.
The Beijing building's construction was fraught with delays. Originally scheduled for completion before the 2008 Olympics in China, that was pushed back before a 2009 fire in the complex. That fire, though not in the CCTV part of the project, was eventually blamed on CCTV executives organizing an illegal fireworks display.
While some CCTV staffers are in the new building now, no live programming is produced out of it; instead shows are being taped there and then relayed to the network's existing headquarters for broadcast.
Executives hope to change all that soon as they move all staffers for CCTV International to the building in November, marking the first time it will be used for live TV news production for he government run channel.
Reps for both CCTV and CCTV International both declined to comment on the upcoming move.