Yahoo! builds Couric small new home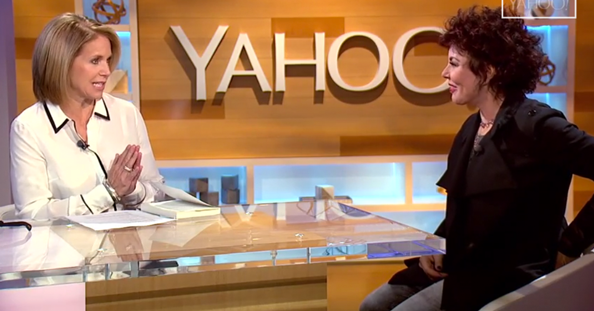 Katie Couric, who officially started her role as global news anchor at Yahoo! this week, is originating her new, original content from a newly designed, smaller sized studio.
Couric, who left NBC News' "Today Show" in 2006 for a low-rated stint in the anchor chair at the "CBS Evening News" before jumping to ABC in 2011, where she hosted a daytime talk show for two seasons as well as contributing to the network's news division, began contributing to Yahoo! in 2014 from a rather uninspired studio.
Yahoo! News has stepped up and built Couric a more substantial set — though it's smaller than the massive studios Couric's used to from her time with the big three networks.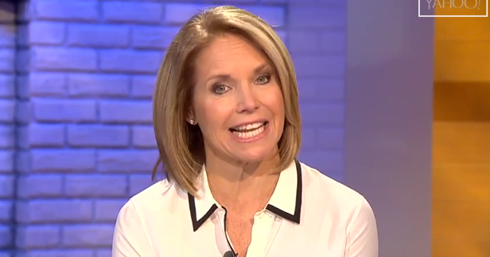 The new set features a faux brick wall that's uplit with blue-ish violet lights in a tone similar to the company's official color. The rest of the set is made from lighter toned wood and features light blue backlit cubbies that surround a large, dimensional logo.
Couric sits behind a small desk with a thick glass top, with a space for a guest chair camera left. The left side of the set continues the wood wall, but adds jagged backlit cutouts in matching light blue and a gray toned header.
The new set is certainly an improvement over Couric's previous environment its simplicity works well for a Web-only show where viewers frequently are seeing the footage on smaller screens, handheld devices or lower resolution.
For graphics, Yahoo! uses a simple, angled package that uses violet and bright blue.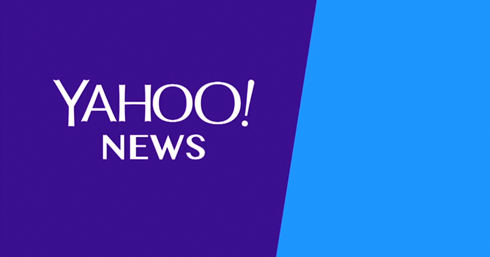 Those colors are echoed in the lower thirds, which are simple yet eye-catching.