While one city freezes, another will have no temperature, says L.A. weather map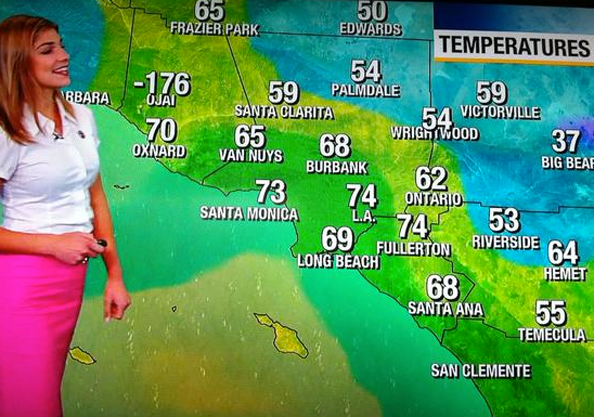 KABC-TV, ABC's O&O in Los Angeles, had a bit of an interesting forecast — according to its map, most of the area would be in the 60s and 70s, but one poor city would be shivering away at -176.
You gotta feel for the poor folks of Ojai — but what about the residents of San Clemente? They're faced with the rather existential position of having no temperature, at least according to KABC-TV.
Here at NewscastStudio's Chicago branch, it's expected to be in the 70s today for the first time this year — but given the winters we've been having, it wouldn't shock me if we dipped back into the negative numbers, though even -176 is a little extreme for #Chiberia.
[field name=iframe]