CNN Philippines launches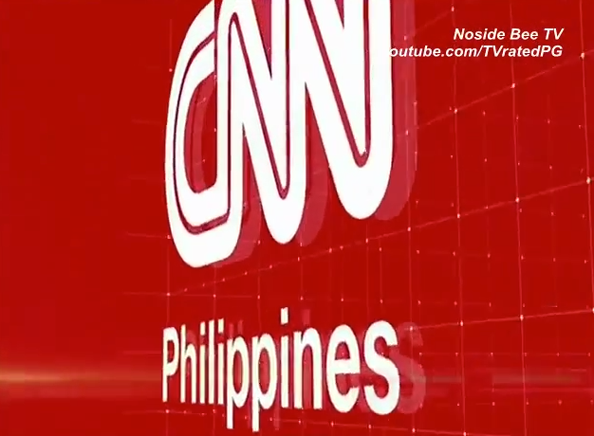 CNN launched CNN Philippines earlier this week from studios in Manila, using a set and graphics with many elements borrowed from its U.S. counterpart.
The mostly English-language channel is a partnership of Turner Broadcasting's CNN International unit and the Philippines' Nine Media Corporation.
The main studio used by the channel is a smaller space with a large video wall occupying the right side of the set. Some vertically mounted flat panels are found on the opposite side.
The main background is a darkened work area with colorfully lit walls and two rows of monitors. Above the main background wall is a bright red "CNN Philippines" logo. The area also includes a star-shaped ceiling light pattern.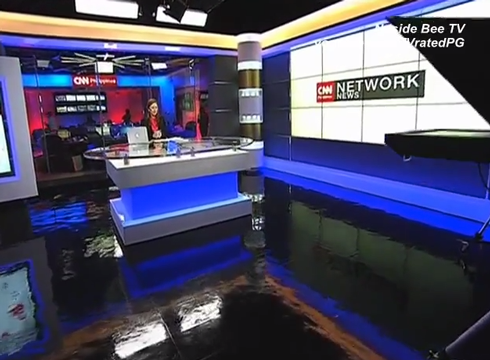 Separated from the studio by glass, the opening to this area is framed by dark gray square columns with metallic reveal lines.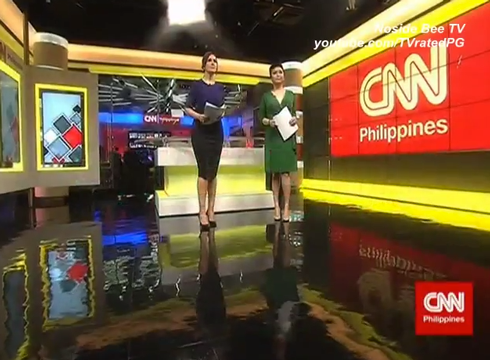 Elsewhere on the set, banded rounded columns similar (albeit smaller) to the ones found on the former CNN Studio 7 set in Atlanta can be found. The entire set is also outfitted with color changing technology.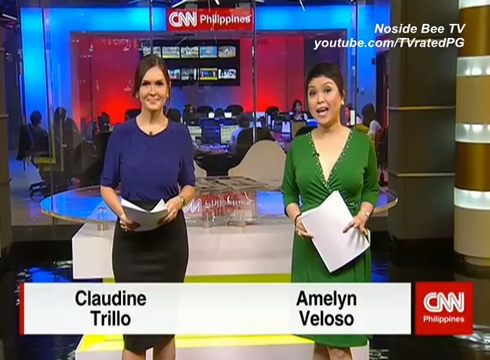 A movable anchor desk, also equipped with color changing lights, is used for some shows, while other shows feature standing anchors with the desk pushed back toward the windowed wall.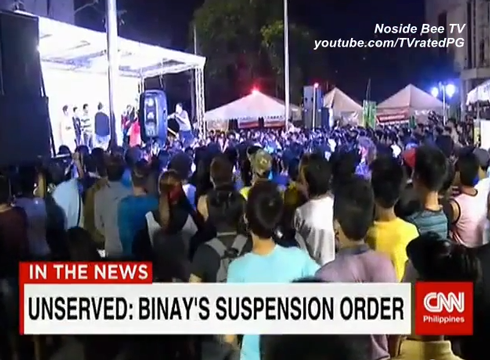 The channel's lower thirds echo the U.S. CNN ones as well, though seem a bit less refined and also don't use the same typeface.
The animated sequences used throughout the channel's on air look sport a different look, however, that is based heavy on square-shaped patterns placed at a variety of angles as well as a light, grid-like background that evokes latitude and longitude lines on a map.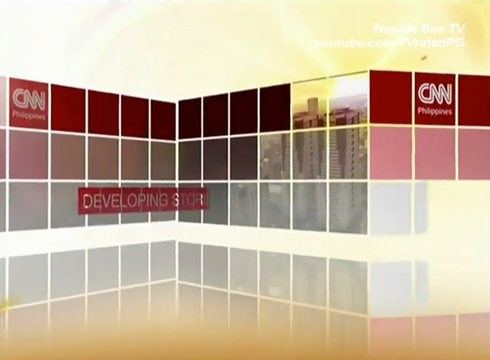 In some of the graphics, the eye-catching CNN red tone is used as the dominant shade, while in others other, lighter shades are incorporated, including stark white backgrounds that are becoming more and more favored on the U.S. CNN channel.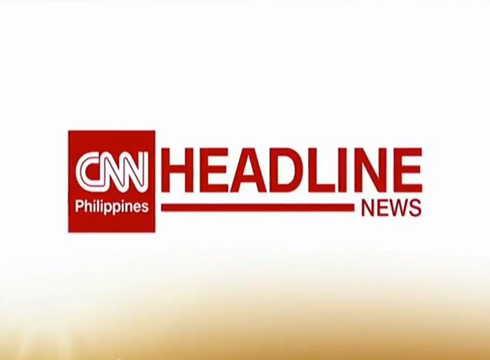 On set graphics also range from the bold red look to the cleaner, lighter look, as well as a diamond shaped pattern of red and gray boxes used on the studio's on-set vertical screens.