'Late Late Show' gets new host, new home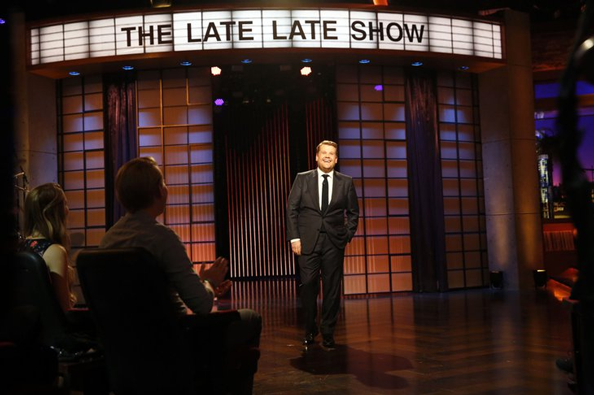 British actor and comedian James Corden took over CBS's "The Late Late Show" Monday and along with the new host came an upgraded look.
The U.S. version of the show has been on the air since 1995 and with most recent host Craig Ferguson the show originated from a set that featured a wide wall of windows with arched tops overlooking a faux skyline. The set also boasted heavy uplighting in the wood toned space between each window.
The new look isn't quite as dramatically lit as the previous set and features a monologue area topped with a curved marquee sporting the show's name. Behind the host are panels with a combination of down and back lighting in orange and blue shades.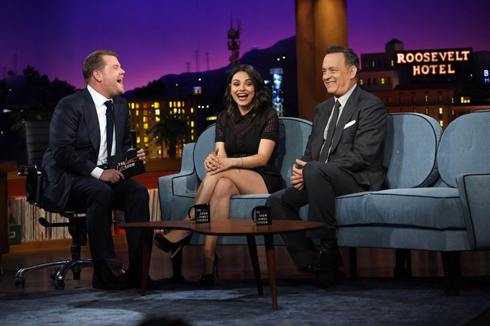 The set's interview area is backed with a Los Angeles cityscape that prominently features the landmark Roosevelt Hotel.
A large, blue-gray sofa with rather distracting round pillows is used for guests while host Corden sits on what's basically a standard issue office chair.
Interview segments notably are missing the desk and microphone found on almost all other late night programs.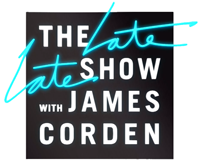 In addition to the new set, the show also is boasting an upgraded logo that trades the old version's rather folksy font for a clean, narrow sans serif typeface in a black box with the two instances of the word "Late" in a neon-blue handwritten script that extends outside of the box.