VideoBlocks launches premium stock marketplace, contributors keep 100% commissions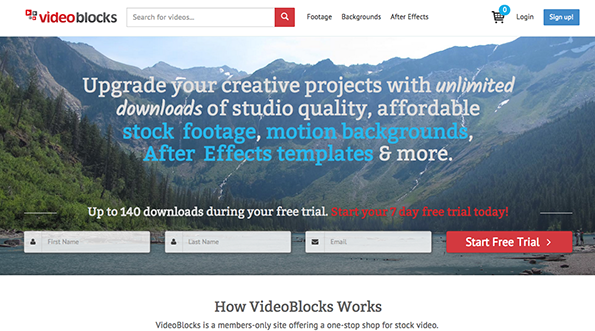 VideoBlocks, an online subscription-based stock service, announced today a new Marketplace with an additional 200,000 clips sourced directly from its contributor community.


With the new Marketplace, VideoBlocks will take 0% commission on all sales, passing the savings on to its members. The company states in a release this could mean a savings of 40%, of about $30 per HD download. All contributors will also earn 100% commissions on all sales.
"Since first announcing the Marketplace in late 2014, the response from the contributor community has surpassed our wildest expectations," said Joel Holland, founder and CEO of VideoBlocks. "We think offering our customers the option to save 40% by buying directly from contributors will make VideoBlocks their one-stop-shop for all of their production needs,"
Since launching the Marketplace to contributors, over 1,000 members have added content from countries around the world.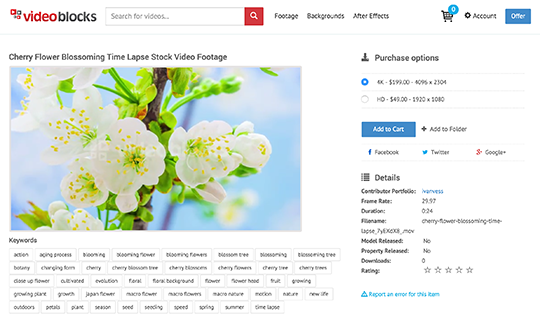 The new Marketplace Library will be an additional benefit to VideoBlocks customers, who currently pay an average of $99/year for unlimited downloads from VideoBlocks' Unlimited Library, which now includes more than $10MM worth of HD video clips, after effects templates, motion backgrounds and lower thirds.
"We want to do for stock media what Amazon has done with its Prime Instant Video and On Demand video libraries," said Holland. "Our customers told us that the combination of our Unlimited Library with a new Marketplace would save them both time and money, so we built it for them."
VideoBlocks plans to continue its content investment, adding new content, including a large amount of 4K ready video.