Chicago ABC moves to temporary set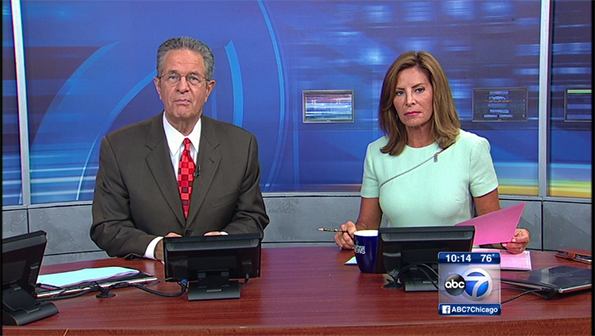 WLS-TV, the ABC O&O in Chicago, moved to a temporary set on Thursday.
The setup uses a simple circle 7 control room dura and desk, which has been retrofitted with monitors and cables.
ABC 7 will use the temporary set until fall, when it will debut a new set from Jack Morton PDG in its State Street Studio, sources tell NewscastStudio.
During the 10 p.m. broadcast Ron Magers joked "we're in a closet" about the cramped quarters.
The station used the same temporary set last August during a lighting update.
The previous set design, by Broadcast Design International, debuted in 2006.