Fox Sports demands you 'Honor Thy Saturday' in new ad campaign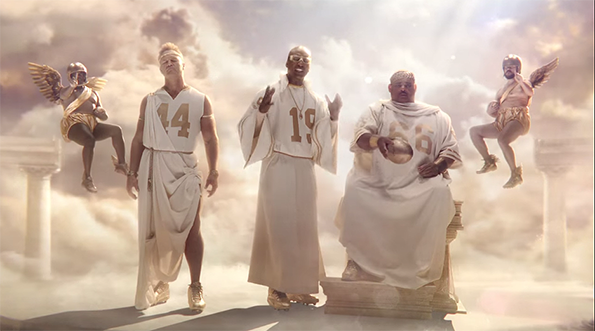 Fox Sports has rolled out a creative new promo for college football season, asking fans to "Honor Thy Saturday" or risk angering the gods.
Fox has nearly 100 college football games scheduled across its national and regional properties, giving it room to brag.
"These spots represents the largest college football initiative in our history," said Robert Gottlieb of Fox Sports. "These television spots use the gravitas of some of the most legendary figures in the sport to call attention to the enthusiasm fans have for college football, as well as their rituals and superstitions, and are a fun look at what can happen to fans that are less than devout."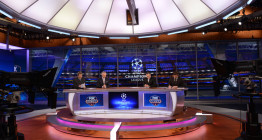 Set Design
Fox Sports Studio A (2012-2022)
View a gallery of this project…
Former football stars Brian "The Boz" Bosworth, Eric Dickerson and William "Refrigerator" Perry appear in the commercial as college football gods. The television spots decree that fans "Honor Thy Saturday" by watching college football games on FS1, risking serious consequences if they don't.
Football kicks off on Thursday, Sept. 3 on FS1 at 7 p.m.