ESPN, Tennis Channel set up outdoors at U.S. Open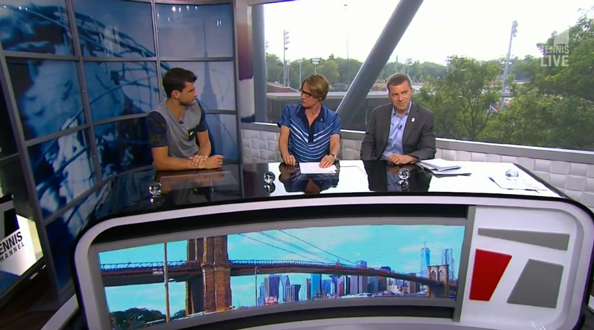 The U.S. Open is under way in Queens and both ESPN and the Tennis Channel are using outdoor sets for their coverage.
The Tennis Channel is using a covered set with an opening overlooking the grounds of USTA Billie Jean King National Tennis Center.
Designed by Innovative Show Design, this set features a curved anchor desk fronted with a video panel. The far right side of the desk has the channel's logo.
Behind this is a graphic panel to one side, with the outdoor opening next to it. The set also includes a small interview area with bar height chairs and a printed graphic background.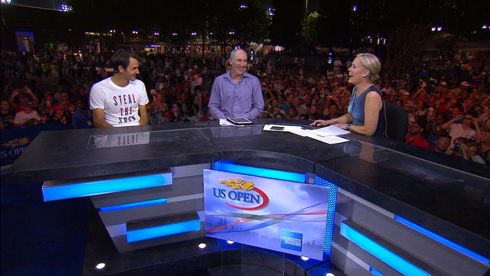 ESPN's set, meanwhile, uses one of its standard traveling anchor desks on a raised platform. Unlike the Tennis Channel location, however, ESPN's position allows for fans to gather around the perimeter of the broadcast location within the King compound.
In the front of ESPN's desk is a dimensional panel with the U.S. Open and sponsor logo on it, supported by clear glass legs.
Both networks make heavy use of New York City imagery on their sets — including a view of the Brooklyn Bridge on the Tennis Channel's anchor desk and a Manhattan skyline on ESPN's.