NBC Dallas facility gets LEED certification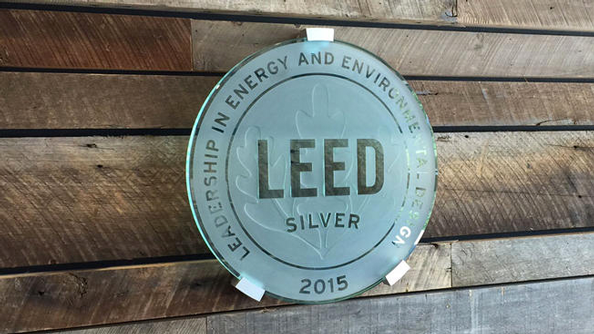 The Studios at DFW, the 75,000-square foot facility NBCUniversal built for its NBC and Telemundo facilities in Dallas, has earned the LEED Silver Certification from the U.S. Green Building Council.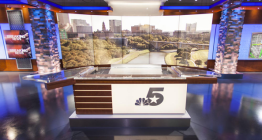 Set Design
KXAS
View a gallery of this project…
The facility, which sits on eight acres and opened in October 2013, is located in the CentrePort Business Park, located just south of the Dallas-Ft. Worth airport (hence the "DFW" in the name).
The building features the studios and newsroom for KXAS-TV, the local NBC station, and KXTX-TV, the Telemundo affiliate. Both are owned by NBCUniversal.
Some of the building features that helped it earn its LEED rating include:
More than a quarter of the total building materials used in construction, by volume, were from recycled material
A white roof reduces building island heating effect and lowers heat load on the structure
Water use reduction strategies include a native, drought tolerant landscape, which reduces water usage by 36 percent
Energy management strategies result in a reduction of energy use by 28 percent
Nearly 80 percent of construction waste generated from the project was recycled and diverted from landfills
70 percent of ongoing energy procurement will meet the "Green-e" definition for renewable power
An interior design that maximizes natural light and open space, featuring north facing clerestory windows and glass front offices
The development and implementation of a Green Education Program featuring an LEED instructional video for employees in addition to a locally led ergonomics program
With this announcement, the Studios at DFW becomes the Dallas-Ft. Worth region's first LEED certified broadcast facility and one of only a few in the nation, according to the station.