Turner adds technology upgrades, augmented reality to MLB postseason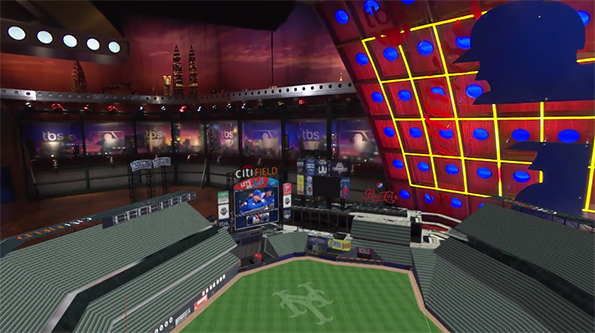 Subscribe to NewscastStudio's newsletter for the latest in broadcast design and engineering delivered to your inbox.
Turner Sports has updated its MLB on TBS postseason coverage with new technology, including augmented reality graphics.
The new features include:
Live Vu – debuting during the NL Wild Card Game, the camera can send footage wirelessly from anywhere with an available wireless signal. Live Vu will allow TBS to capture the sights and sounds from the road team's city and incorporate that team's fan base into the game telecast.
Newly Designed Broadcast Booth – this year's broadcast booth at each ballpark will include a 40-inch monitor to allow viewers to see who and what the announcers are breaking down while they appear on camera. The booth's design elements match TBS's Postseason graphics package and the booth will be utilized during Inside the Booth presented by Esurance segments.
Sony HDC-4300 Cameras – these super slow motion cameras will provide the viewer more angles of gripping super slow motion replays during key moments of the game. These cameras are able to capture 1920 x 1080 high-definition images at a frame rate six times above normal. Each TBS MLB Postseason game telecast will utilize five HDC-4300s (two more than 2014), with a sixth camera added for the NLCS.
Statcast powered by Amazon Web Services – a revolutionary tracking technology that measures the elements of on-field performance including, but not limited to, pitch spin rates, batted ball exit velocity and defensive route efficiency.
Player Microphones – during each NLCS game telecast, fans will feel part of the action, as they hear the sounds of the action from a player's perspective, with added access and excitement via additional on-field microphones.
Pitch Trax presented by Chevrolet – the on-screen graphic will be used to show pitch location and type, while also illustrating other variables such as a swinging strike vs. being caught looking. It is also be able to display a hitter's batting history against a specific pitcher.
The MLB on TBS will also feature augmented reality elements for the various studio shows that wraparound its coverage. The elements include: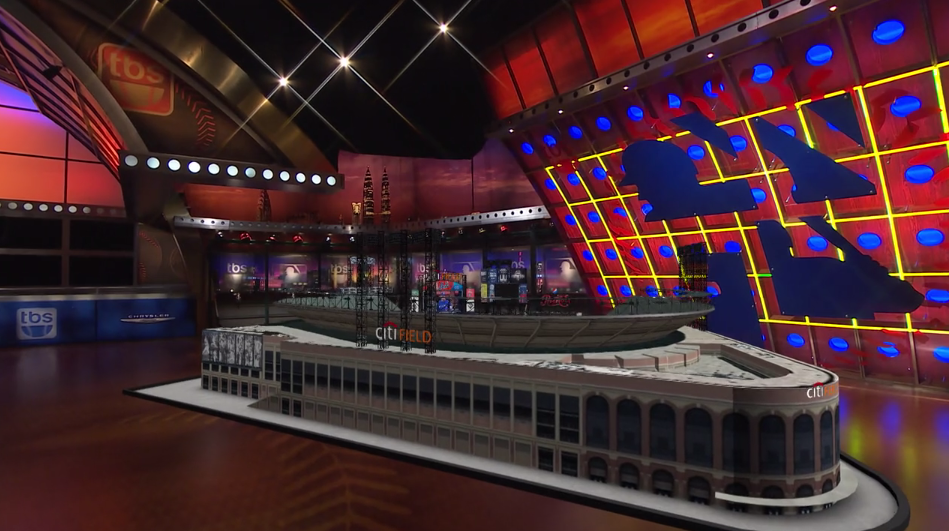 Virtual Reality Ballpark Models – these 3D renderings are scale replicas of each NL Postseason team's home ballpark. Full 360-degree views from all vantage points are available, and cameras can zoom in to profile specific ballpark nuances while analysts break down strategy, execution and plays unique to each stadium.
Offensive and Defensive Information – defensive alignments and shifts, along with hitter spray charts, will be overlaid onto the virtual reality field renderings. This information will help fans visualize a team's defensive strategy against certain hitters, based on their batted ball data.
Virtual Monitors – on-screen graphics will be able to show match-ups, single player or team information and sponsorship elements. These non-intrusive overlays will appear on screen while keeping camera shots focused on the commentators at the studio desk.
[field name=iframe]