Wisconsin station moves up 'Live at 5,' rebrands it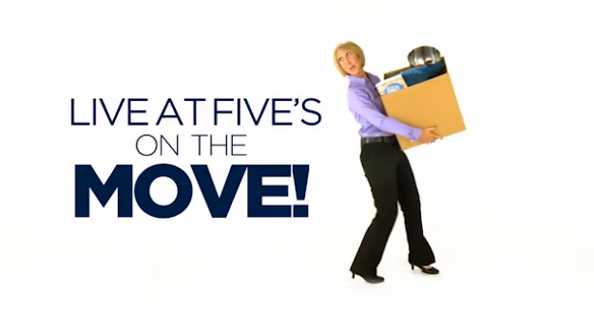 WISC-TV, the CBS affiliate in Madison, Wisc., is expanding its 5 p.m. newscast "Live at 5."
Along with the change in start time on Oct. 26, the station will also rebrand the newscast — wait for it — "Live at 4."
Doesn't quite have the same ring to it, does it?
It could be worse, though.
When WBIR-TV, the Tegna NBC affiliate in Knoxville, Tenn., took a similar action, the station used the name "Live at 5 at 4." That moniker was meant to be temporary and the station held a contest to come up with a new name, but, apparently viewers embraced the name so it stuck.
Back at WISC-TV, the station is promoting the new newscast with an "On the Move" themed promo:
[field name=iframe]
Interestingly, the station will rename its 5 p.m. newscast "News 3 at 5" — apparently desiring to keep the "Live at" name with that broadcast's anchor team.
The name "Live at 5" was originally coined in the 1980s by WNBC-TV in New York City for a lifestyle and entertainment show. The station used the name for its 5 p.m. newscast until 2007, when the 5 p.m. news was canceled in favor of "Extra." Even after the station resurrected its 5 p.m. news, the station didn't bring back the "Live at 5" brand, instead retaining its overall "News 4 New York" for the newscast.