NBA on TNT gets new logo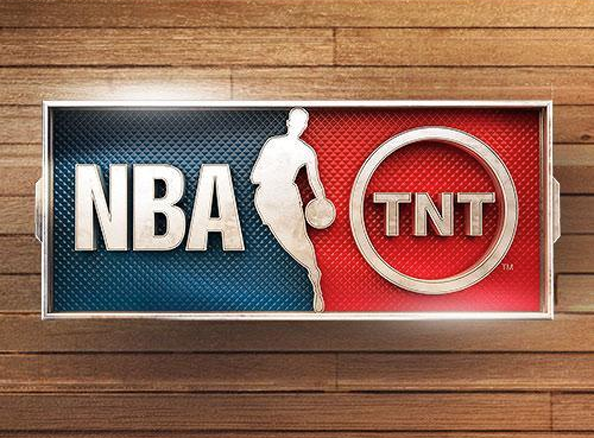 The "NBA on TNT" will sport a new logo for a new season.
TNT released images of its new logo, which takes on a highly textural look and feel.Th
In one of the mockups released, the logo appears to be set within a metal frame over the wooden basketball course floor.
The new look, meanwhile, continues the practice of using the "dribbling man" to divide blue and red segments, but drops the rounded corners and dated gel effect. Also gone is the abstract representation of the lines on a basketball in the blue field.
While the new shape doesn't mirror the shape of the TNT logo as the old one did, the update manages to combine a boxy and circular look into one design effectively.