'Good Morning America' tweaks set, graphics, music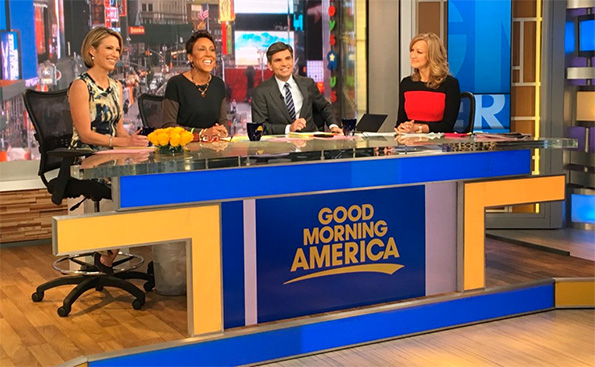 ABC's "Good Morning America" unveiled changes to its look and feel Monday, as the morning show went flat with a new beat.
Graphics
The new "GMA" graphics package is flat, following the lead of many other networks, including CNN and "Today."
The package uses a bold blue and gold hue, with boxes swiping across the screen to reveal different elements.
During the opening sequence, large uppercase text first appears on top of video, then moving to a tease bar.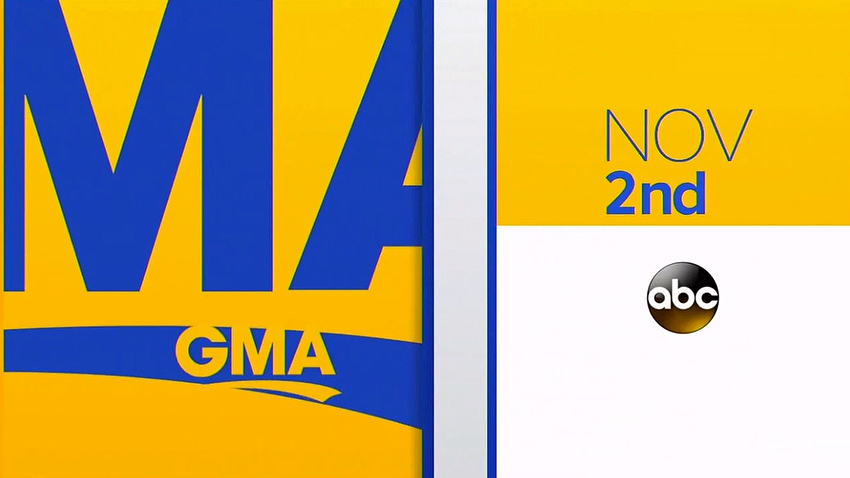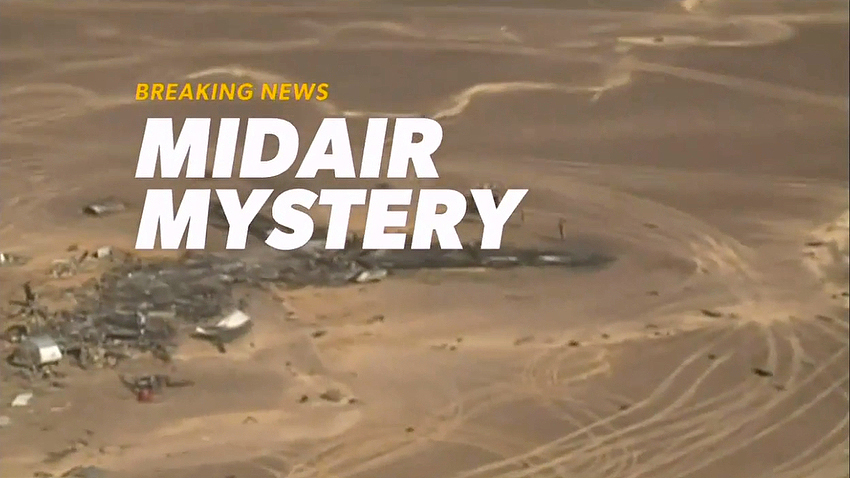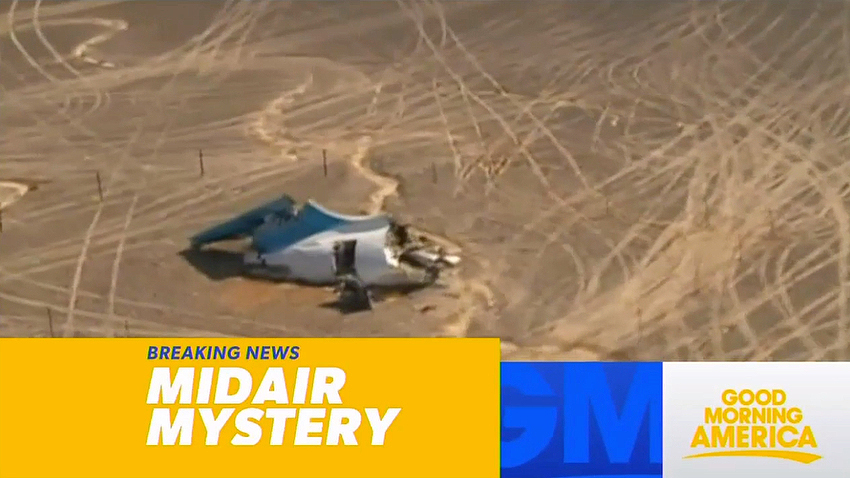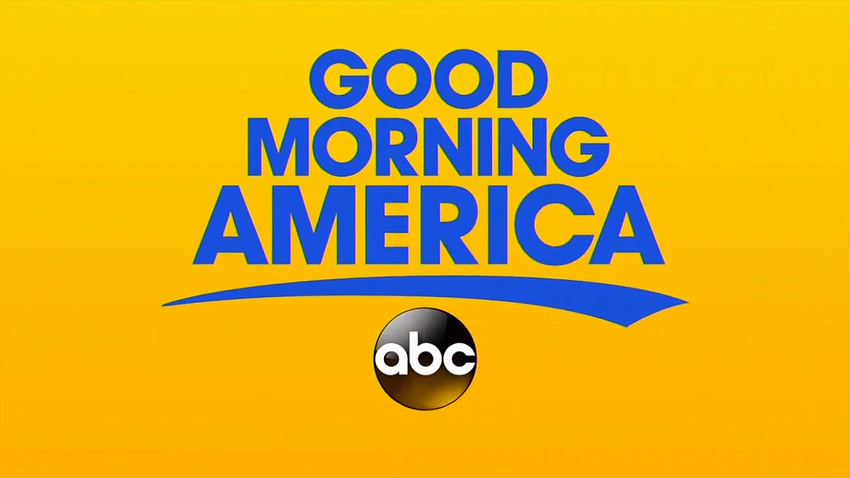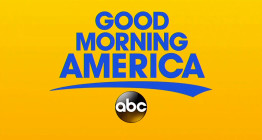 Motion Graphics
Good Morning America
View a gallery of this project…
Set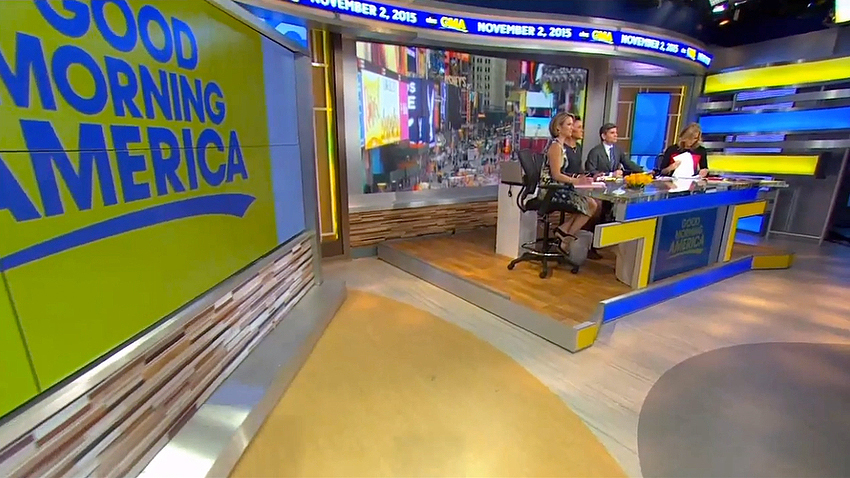 The set received some updates, including the removal of the ribbon desk and the addition of wood tones around home base. The desk, which features backlit gold and blue bars, features a unique front shape. Gold paneling has been added flanking the desk.
Seth Easter Design worked with "GMA" on the set updates and The Lighting Design group relit the area, with Senior Lighting Designer Dennis Size and Lighting Designer Alex Kyle-Dipietropaolo.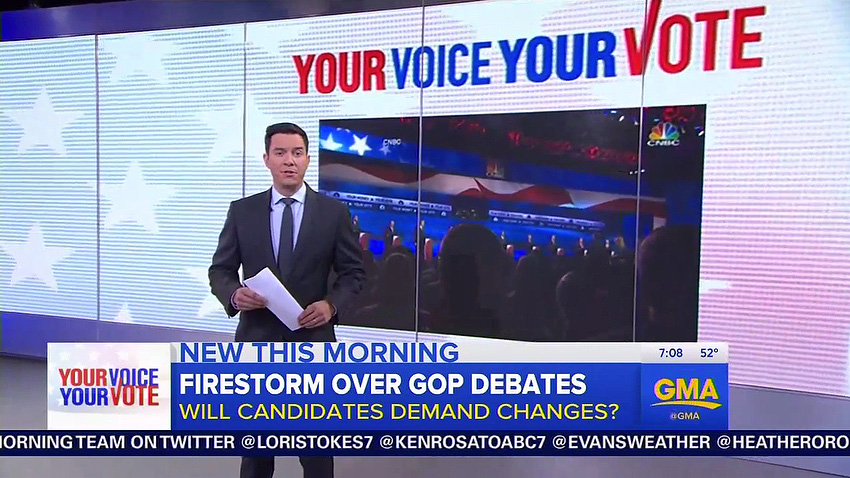 The set also had a large seamless video wall added in the past month, which replaced a lower resolution display.
Theme Music
The new theme music, from ABC collaborator DreamArtists Music, features a driving upbeat rhythm that is punctuated by the networks signature motif and aggressive drumbeats. Overall, the theme features a richer bed that's more contemporary.
Network News Music writes, "The new music combines elements of contemporary pop and EM rhythms with a symphonic/concert music foundation for which DreamArtists and Kajcienski is known."
We will be updating this story throughout the day.
The latest in design, production and engineering
Subscribe to NewscastStudio for the latest delivered straight to your inbox.