Female meteorologists obsessed with $23 dress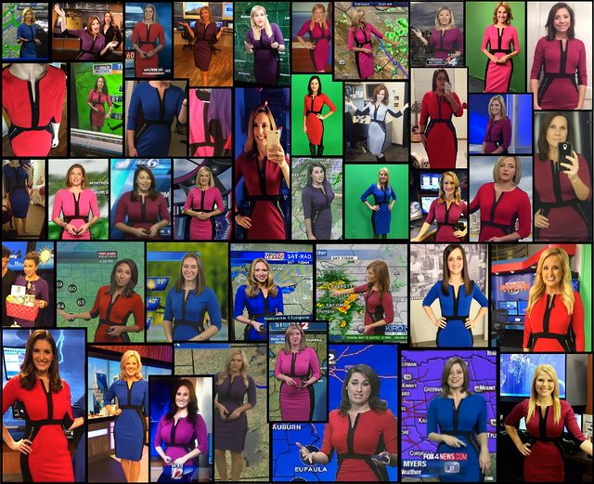 A $23 sheer dress on Amazon has taken female meteorologists by storm.
It all started when a few forecasters who are part of a Facebook group for female meteorologists posted photos of themselves in the dress. Soon the dress began popping up all over the country during weather forecasts.
The dress comes in solid colors with thick black banding.
Tech Insider points out that female meteorologists often have strict rules on what they can wear on air thanks to technology, image consultants and station rules.
Green (and sometimes blue) are out because it interferes with the chroma key technology most stations use to digitally insert weather maps behind forecasters. White is out because it tends to reflect light too much, which many cameras can't handle. Certain patterns are similarly banned because they appear to "vibrate" on camera. Then, you have consultants hired by stations that dictate what's OK and what's not OK to wear and other stations may prohibit certain styles for a myriad of reasons.
So, it was quite a find to stumble upon a $23 dress that meets most station's wardrobe requirements and, as a bonus, is available in multiple colors. The price is a steal compared to most women's clothing and some members of the group have said they've bought more than one dress to add to their closets.
The dress has been doing so well that some colors are sold out — though no word if that's due to all the female forecasters snapping up the best colors.