'NFL on CBS' announces Super Bowl 50 plans, new look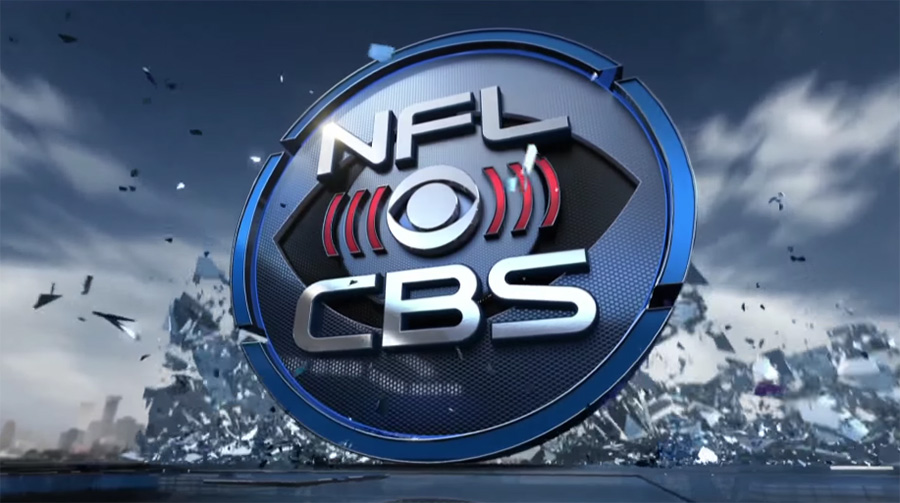 When CBS Sports begins its coverage of Super Bowl 50 from Levi's Stadium in Santa Clara on February 7, it will include 4 sets, 17 announces and 7 hours of pre-game programming.
On top of this, CBS Sports will roll out a comprehensive redesign with a new logo and graphics package, marking the first logo since 1981 for CBS Sports. The look will then trickle down to all CBS Sports properties and franchises.
Super Bowl 50 highlights include:
Eyevision 360
Adding special never-before-seen features to its Super Bowl 50 coverage with a larger complement of 5K cameras covering the area, CBS will employ a replay system giving viewers a 360° perspective and higher resolution than previously ever seen. The system, comprised of 36 cameras strung around the upper deck of Levi's Stadium, has the ability to freeze the moment and revolve around the play, then continue to play out the scene. It allows viewers to have a look in a moment's time from what the quarterback sees in the pocket to the safety's perspective or other points on the field.
Cameras and Audio
For the first time ever used in a Super Bowl, CBS is incorporating eight custom-molded pylons that house 16 cameras to film the goal lines and sidelines on each side of the field giving NFL viewers the most field-level view of critical plays during Super Bowl 50. The high-resolution, high-definition, point-of-view cameras housed inside the pylon also will have microphones embedded in them to enhance the natural sound of the game.
In keeping with its tradition of innovation, EyeVision 360 and Pylon Cam are other examples of a long line of technical innovations CBS Sports has either developed, experimented with or was first seen throughout the years, including instant replay, the Telestrator, Action-Track System, the "CBS Chalkboard" for use by John Madden, real-time captioning, the first-ever broadcast of a NFL game in High Definition format, three-dimensional EyeVision replay technology, the first use of a high frame rate camera (SwingVision), 5.1 audio and Protracer in golf.
New Logo and On-Air Look
Super Bowl 50 will mark the launch of a comprehensive redesign of CBS Sports' iconic logo and will implement a new on-air graphics look for CBS Sports and CBS Sports Network that will debut as part of the Network's Super Bowl Week programming and its exclusive broadcast of Super Bowl 50.
The new CBS logo, which is changing for the first time in 35 years, holds true to the Network's tradition while giving it an updated sleeker, more modern design. Visually, the renewed style of CBS Sports' graphics package will present clean lines, bold color and strong compositions.
Following the Super Bowl broadcast, the new look will be implemented across all CBS Sports and CBS Sports Network's telecasts. CBS Sports also will create a uniform look across all CBS Sports platforms with new logos for CBS Sports Network, CBS Sports.com and CBS Sports Radio.