Ed Schultz and RT America play on railroad tracks for promo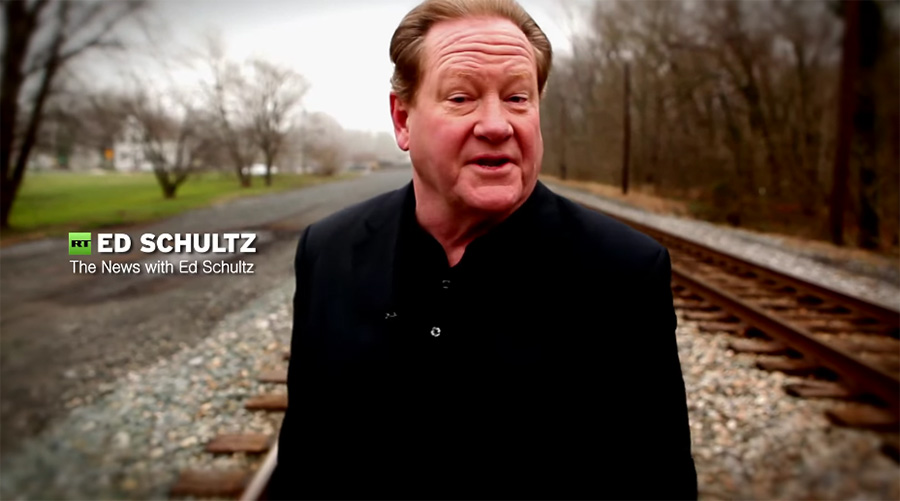 Friendly reminder, please don't film or play on railroad tracks.
With dramatic music pounding and trains roaring by, Ed Schultz announced his return to cable news today with a new show for RT America, the Russian-government funded network.
Dubbed "The News with Ed Schultz," the show aims to have "more information and straight news."
Shultz previously worked at MSNBC until the cancelation of his program, "The Ed Show."
The RT America show debuts January 25 at 8 p.m. ET.