NBC relocates Tehran to different country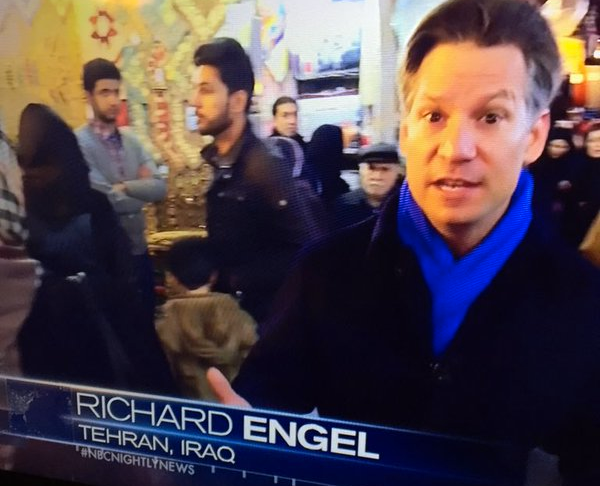 Apparently not content to stick with eliminating entire states, NBC News has now managed to take its (lack) of geography skills international.
In a lower third appeared during an "NBC Nightly News" report from Richard Engel, the second tier identified Engel as being in "Tehran, Iraq."
Tehran is, however, the capital of Iran.
Notice the difference that "Q" and "N" make?
In fairness, this slip up is a bit more of an innocent mistake (perhaps the result of some too-fast typing or simple keyboard slip) than removing an entire state.
Meanwhile, another TV station managed to promote a quarterback to head coach in a lower third typo.
[field name=iframe]