ESPN broadcasts with San Francisco landmarks in background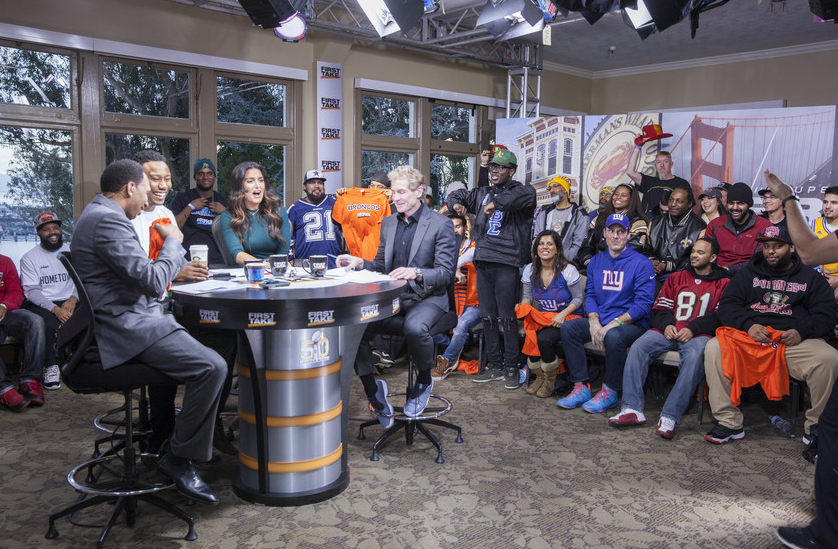 ESPN has setup around San Francisco for the Super Bowl, which will be played Sunday at Levi's Stadium.
For its broadcast locations, ESPN has avoided Super Bowl City (where CNN, NFL Network and CBS are all located) and the stadium, opting for backgrounds of the Golden Gate Bridge and Alcatraz Island.
The network has taken over Marina Green for its coverage, with two small temporary sets. Also, an indoor set has been built for some programs at The General's Residence at Fort Mason.
"Whenever we go to a Super Bowl city, we look for, first and foremost, iconic backdrops. For me, two of the most iconic locations or backdrops would be the Golden Gate Bridge and Alcatraz," said Seth Markman, ESPN's senior coordinating producer who oversees NFL studio programming and Super Bowl Week coverage.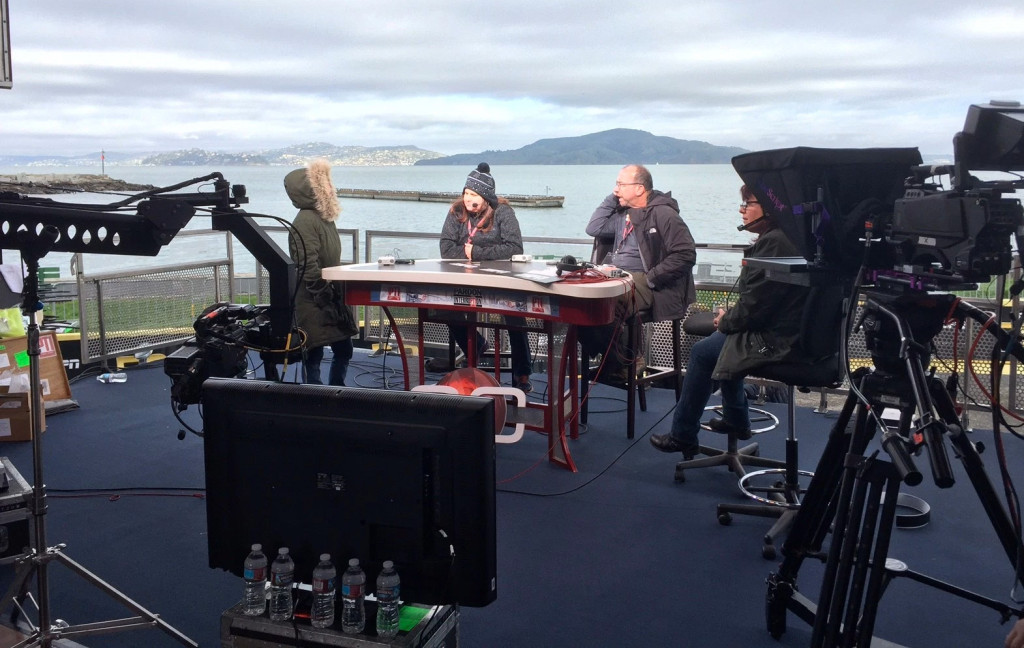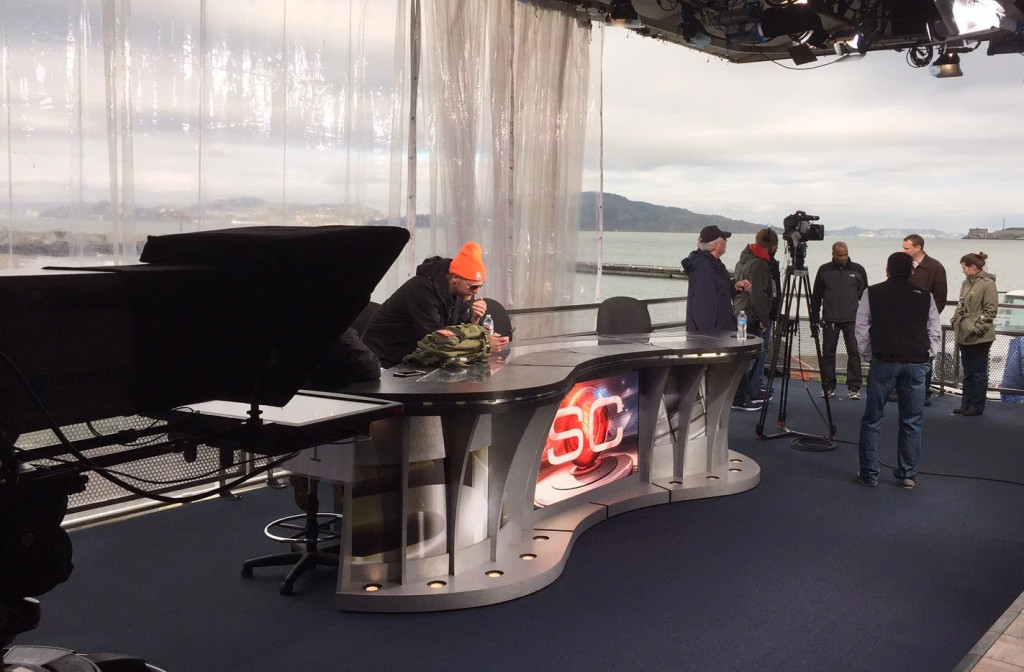 "At Marina Green, we were able to get a location where you can see both of those shots. It is a really nice area of the city. It is going to show up great on TV and when people tune in to ESPN, they'll know we are coming from San Francisco."
Photos via ESPN