'SportsCenter' brightens up for morning block on ESPN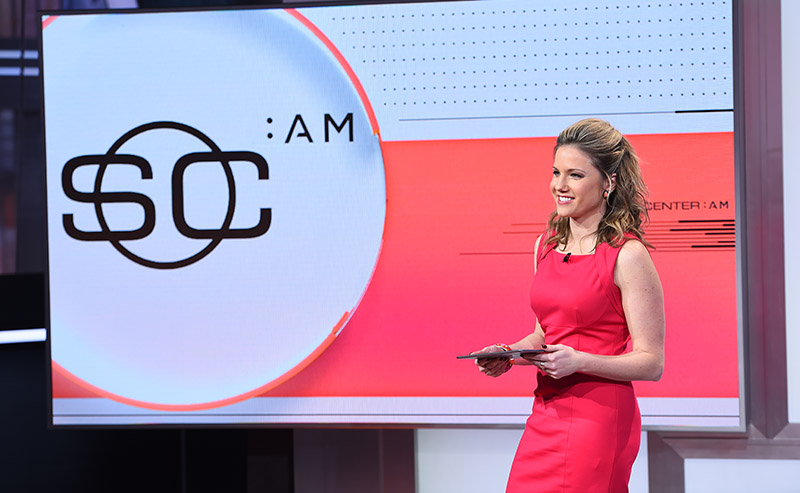 ESPN relaunched some morning programs Monday, including a rebranded "SportsCenter" and updated "Mike & Mike" on ESPN2.
The new "SportsCenter:AM" continues ESPN's trend of branding blocks of the marque show, following the launch of "SportsCenter at Night" and Scott Van Pelt's hour.
ESPN describes the changes as a "new vision" for the show with faster pacing and more personality.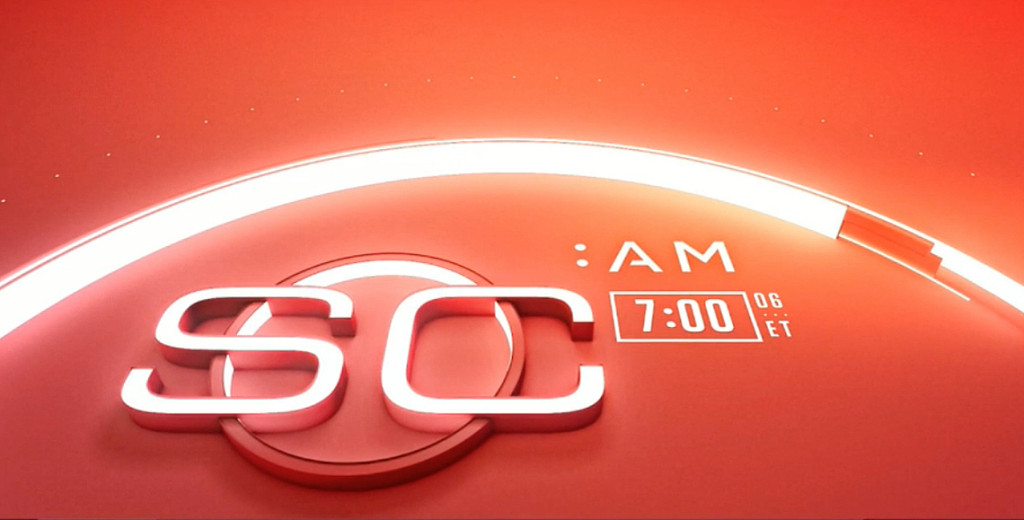 Easily one of the most noticeable changes is the color scheme, using a warm orangish red.
The motion graphics also break from the main "SportsCenter" look by adding a backlit arcing ring that acts almost as a clock in the design.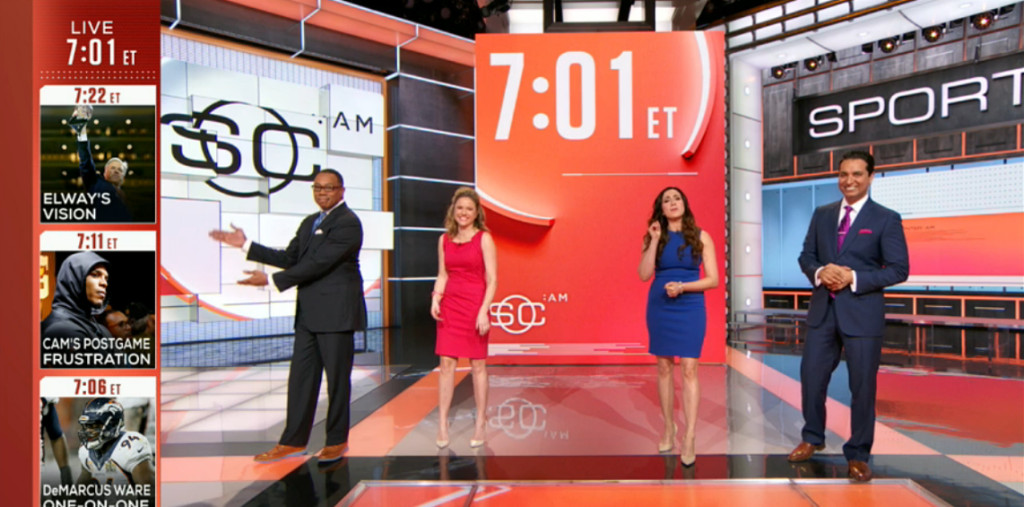 The show uses a sidebar with the lineup of guests and upcoming highlight packages, creating a sense of urgency for the show.
The show originates from the main "SportsCenter" Studio X by Jack Morton PDG, with all of the color-changing areas toned orange or white. The show makes good use of the on set monitors for lots of branded graphics, as well.
For the main desk, the show uses a small round table with "SC" logo, creating a more conversational approach to the program.