Quad Cities forecaster feels left out of 'matching' day, sheds tie on air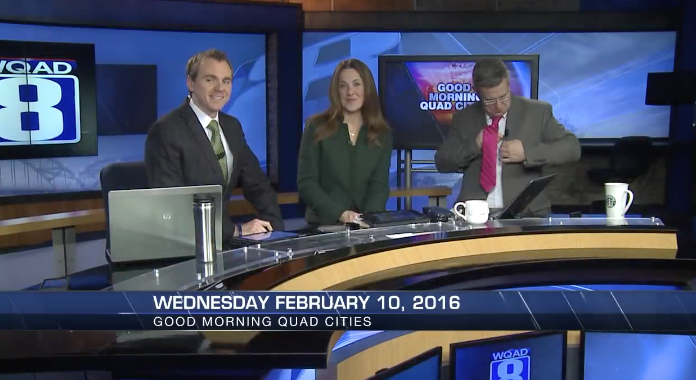 WQAD-TV forecaster Eric Sorensen was feeling a bit green with envy — and ripped off a piece of clothing because of it.
It all started when "Good Morning Quad Cities" co-anchors Jonathan Ketz and Julie Sisk, both wearing green, pointed out that Sorensen had failed to matching their color choices for the day.
Sorensen was wearing a pink tie — and, instead of pouting about it, yanked it off his neck and tossed it behind the anchor desk.
"You guys are wearing green," Sorensen whined, pointing out that he can't wear green because it interferes with the chroma key wall.
Both Ketz and Sisk denied purposefully wearing green to stump Sorensen.
[field name=iframe]