Al Arabiya introduces iPad-controlled set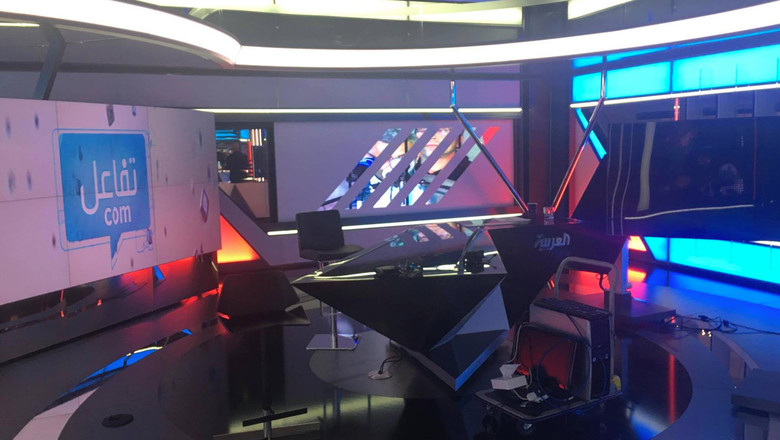 Arabic language Al Arabiya has begun using a state-of-the-art new set that combines an eye-catching angular design with a high tech way for anchors to interact with the set.
The design focuses on angular, diagonal lines, including ones created from shiny metal pipes, a unique anchor desk and internally lit elements.
Conversely, much of the rest of the set features flat and curved lines, including multiple video panels.
Those panels, meanwhile, are wired to iPads that anchors used to interact with the graphics fed to the them, allowing for enhance storytelling.
Watch a video clip of the new set and view a photo gallery here.