TV news salary survey shows small growth for creatives despite increased graphic demands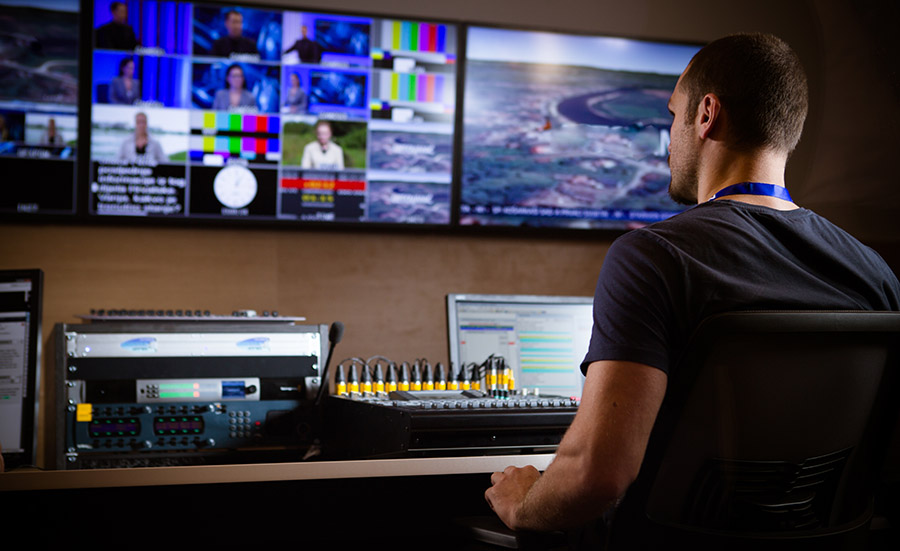 RTDNA is out with its annual TV news salary survey — and while the overall trend is on the rise, creatives still remain on the end of the rest of the newsroom despite an increasing emphasis on graphics in storytelling.
RTDNA's survey only tracks one "official" creative position — what it collectively refers to as a "graphics specialist."
Of course, that term could encompass a wide variety of job titles and responsibility levels ranging from simply loading up template-based graphics to more full scale design, so it's a bit difficult to apply this data uniformly across anyone working in the creative side of news.
For example, the study doesn't track creative service department salaries which, especially in smaller markets, may contribute to news graphics and even set design.
All that said, the TV graphics specialist salary remains one of the lowest in the newsroom among the areas tracked by RTDNA — at an average of just $34,400. Only multimedia journalists, tape editors and news assistants came in lower — and not by much. The top "graphics specialist" salary reported was $65,000.
It's worth noting that in the top 25 markets, the average graphics specialist salary jumped to $50,000 from $30,500 in markets 26-50, though this was, overall, a trend that existed across many positions in the newsroom.
In terms of salary growth, graphics specialists saw a 12.9 percent boost from five years ago and 16.7 percent increase from 10 years ago.
All of this comes in a time in the industry when, with the installation of huge video walls, augmented reality and more forms of interactive storytelling, the use of graphics is becoming more and more prevalent.
Although the demand for TV news graphics packages has dropped, with many station groups sharing a package or creating those assets in house, the need for more topical and spot news graphics could be seen as a growth area.
Though many stations use template generated systems that draw from stock libraries, if this trend of more storytelling venues continues, stations may find themselves in need of staffers with skills in both designing graphics from the ground up as well as running the increasingly complex graphics systems on the market.
Since television is, after all, a visual medium, it seems like newsrooms should make it a priority to invest in talented designers who can create graphics that have the skills and experience to clearly enhance storytelling by creating both on-set graphics and more traditional graphics packages.