Pittsburgh CBS studio strikes gold in PromaxBDA Local Awards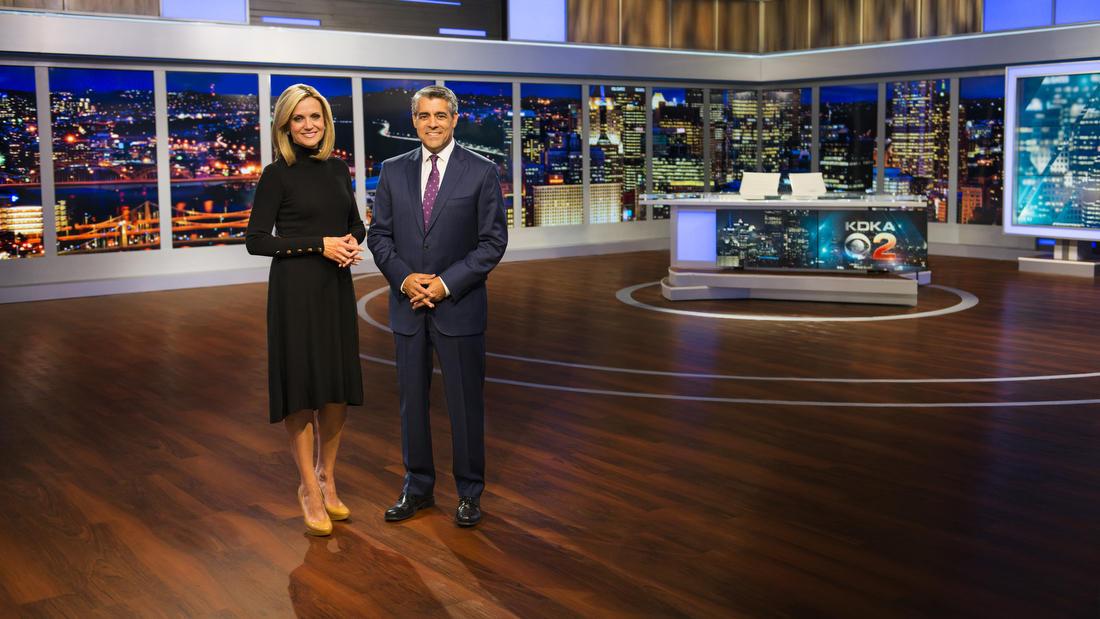 Devlin Design Group's set design for KDKA-TV, the CBS O&O in Pittsburgh, took home the gold at the PromaxBDA Local Awards.
"We are thrilled to accomplish our clients' objective in this project. Team DDG is especially honored to receive the PromaxBDA Gold Award, and NewscastStudio's Set of the Year trophy for our work at KDKA-TV," said Diane 'DiFi' Fiolek, CSD at Devlin Design Group.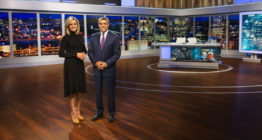 Set Design

KDKA-TV

View a gallery of this project…
The win marks the third consecutive year for DDG, which has received awards for WAGA-TV and KSAZ-TV in recent years.
The set design aims to capture "the life and vitality of Pittsburgh," reflecting on the cities historic past and urban revitalization. The main anchor desk is surrounded by a "window on the world," with 14 90″ monitors. A 4×3 video wall and weather center are to the right of the anchor desk, with a large rear projection screen and flexible space to the left.
DDG notes the space "includes architectural touches… exposed stone walls and steel beams which remind viewers of industrial spaces tied to Pittsburgh's history. The DDG set also made waves by including textured wave walls reminiscent of the Allegheny, Monongahela and Ohio rivers. A distinctive wood floor adds warmth to the large set and cements the vibrant downtown vibe."
The studio for KDKA-TV also captured NewscastStudio's Set of the Year award in the Local News category in April.