Is this CNN Donald Trump lower third clever or too cutesy?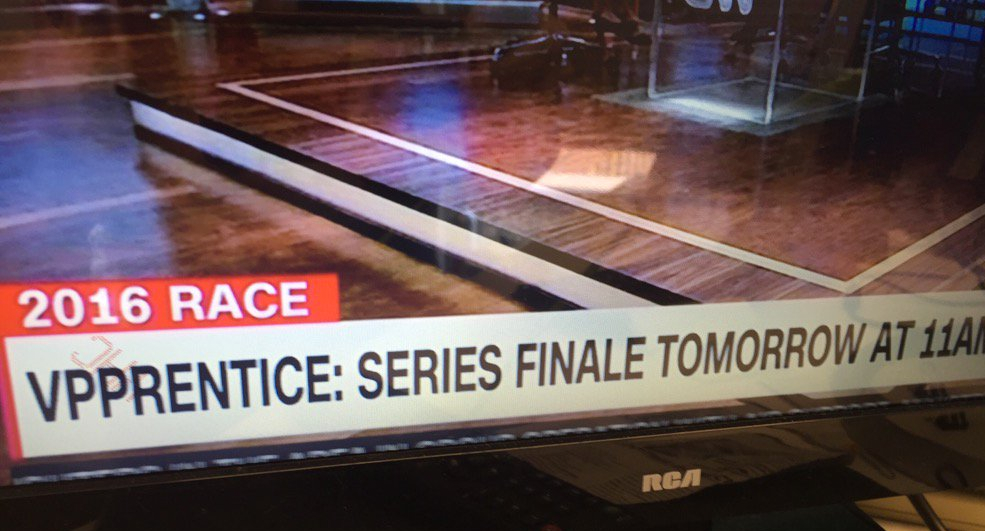 CNN decided to have a little fun with the news that presumptive Republican presidential candidate Donald Trump is set to announce his running mate.
The network aired a lower third reading "VPPrentice: Series finale tomorrow at 11 a.m. ET."
That line is, of course, in reference to Trump's former gig as host of the NBC reality show "The Apprentice" and "Celebrity Apprentice."
Due to his presidential run, he is no longer hosting the show. Instead, former governor of California and actor Arnold Schwarzenegger is slated to take over "Celebrity Apprentice" when it returns this fall.
Really, CNN? pic.twitter.com/YkxZPh2fh7

— lesley clark (@lesleyclark) July 14, 2016
Is this lower third too cutesy or clever? Share your thoughts in the comments.